Physician Assistant Internships
As a PA student or medical volunteer, participation in a physician assistant clinical elective rotations abroad is a great opportunity to build one's skills and enhance one's competence in the medical profession.
Elective Africa physician assistant internship abroad opportunities are crafted to ensure that participants gain global healthcare insight, supervised hands-on medical experience, clinical skills as well as medical competence. Our healthcare internships abroad are suited for physician assistant students, medical residents, and licensed physician assistants.
Clinical rotations in Africa gain you valuable exposure to a variety of specialties in busy clinical sites and hospitals. The pa internship abroad program aims to give you practical exposure to the practice of medicine, volunteers opportunity, global health insight, and realities of the impact of poverty, socio-cultural traditions, and limited resources on healthcare.
Elective Africa follows AAMC's Guidelines for premed and medical students providing patient care during clinical experiences abroad.
A typical physician associate internships abroad range between two to twelve weeks.
Once in a Lifetime Opportunity
Taking part in our PA abroad programs not only gives you a minimum of 25 hours a week working in the hospital but also an opportunity to participate in Continuous Medical Education (CMEs) in the hospital of placement. Participants engage in healthcare professions through our organized global health tutorials that normally take place every week in the student's residence.
You will also tap into our network of health facilities and have a chance to volunteer abroad through activities like sensitizing local communities about healthcare, outreaches, visiting schools, and orphanages thus furthering practical/medical work experience.
Why Undertake a Physician Assistant Internship abroad
PA students and medical volunteers in our physician assistant internship program abroad get a chance to immerse themselves in the local culture of our urban, rural, and coastal destinations.
They also interact, shadow doctors, and get mentored by dedicated clinical officers, physicians, and healthcare professionals who provide healthcare to large populations despite inadequate resources, limitations of technology, diagnostic services, and treatment options.
Besides unlocking your inventiveness, confidence, communication, and teamwork skills, this gives you the opportunity to make an impact as you study by meaningfully contributing to disadvantaged populations in Kenya and Tanzania.
Participants of our health internships abroad choose to experience tourism excursions in East Africa, taking safaris or hiking at Mount Kilimanjaro; (take a look at this Youtube video to see if it is worth the trip).
Elective Africa physician assistant internships abroad give you:
Social/shared experiences.

Insight into your professional field.

Cultural intelligence.

An international professional network.

A chance to increase your employability.
Specialties Available in the Physician Assistant Internship Abroad
Our physician assistant internships abroad give PA students the opportunity to choose from specialized fields such as internal medicine, general surgery, obstetrics & gynecology, pediatrics, accidents, ENT, HIV medicine, psychiatry, orthopedics/osteopathy, radiology, emergency & trauma, tropical medicine, hematology, gross pathology, physiotherapy, ophthalmology, gender violence & recovery centers, infectious diseases, immunology et cetera.
Our pa internship programs abroad are flexible and customizable based on your medical school guidelines, course requirements, personal interests, and overseas clinical rotation learning objectives.
Program Locations
Elective Africa's physician assistant summer programs are in Kenya and Tanzania; healthcare facilities in these regions are often under-resourced and understaffed. This presents various challenges to health professionals and their patients, giving you a comprehensive understanding of global diversity and nuanced challenges.
A good example is Coast Provincial General Hospital(CPGH) in Mombasa, Kenya: The hospital, CPGH, has a bed capacity of 700 and serves a population of around 3 million.
Learning opportunities in such environments are eye-opening and bestow compassion, empathy, appreciation of cultural diversity, professionalism, and personal development.
What Is Included in the Physician Assistant Electives / Physician Assistant Internships Abroad
Our aim has always been to provide you with a memorable, adventurous, and hassle-free program.
To improve our international clinical rotation experience for physician assistant students and medical volunteers abroad, we provide participants with:
A customized physician assistant internship program abroad customized to your medical school internship requirements and clinical interests.
A comprehensive pre-departure guide.
Airport transfers as per different location guidelines.
Designated mentors and support from local staff.
Gated, safe and comfortable houses complete with in-house catering, Wi-Fi access, and support staff.
Biweekly global health tutorials.
Two-way transport to your clinical site.
Basic Swahili lessons twice a week.

Certificate of participation on program completion.

Volunteer activities

as per schedule by local staff.

A chance to explore and travel: safaris, excursions, and mountaineering as optional add-on activities.
Our program locations are precisely selected to give you a beneficial, meaningful, and memorable medical experience abroad.
Enhance your Medical Career with Elective Africa
Embarking on an international physician assistant internship helps you hone your medical skills, gain international clinical experience in a real-life hospital environment, and work closely with trained healthcare professionals in a hospital setting abroad.
This is a fantastic way to give you a fully rounded appreciation of medicine and unique insight that will look great on your résumé since international medical internship experiences are highly valued and rewarding.
Do you want to come with a group of friends?
You may opt to travel alone and join a group of participants or travel as a group and make memories together.
Elective Africa's hospital internships can be tailored to accommodate groups. You might also have the opportunity to get a group discount if you tag along with your friend(s) or classmate(s). For more information on groups, contact our placements advisors at operations@electiveafrica.com or inquire here!
How to Get the Most out of Your Physician Assistant Clinical Rotations Abroad
On your physician assistant internship abroad, interns and volunteers are advised to be ready to learn, observe, ask questions, collaborate, discover new approaches, and enrich their knowledge and education.
Remember, always keep a journal to note and remind you of the details of your observations during your pa shadowing/hospital volunteer abroad.
Come with an open mind and maintain an adaptable mentality. It is also important to cultivate a bond with the physicians who you are shadowing and connect with the local communities that open their doors to you.
Program Duration
A physician assistant internship abroad can run from 2 to 12 Weeks. PA students and medical volunteers who spend more time on their programs have the scope to become better integrated over time, gaining increased insight into culture and understanding of international healthcare.
Inquire for Physician Assistant Internships in Summer 2023 Today!
The overwhelming demand for healthcare services in Africa coupled with limited resources provides physician assistant students who choose our program for their pa elective abroad, a rare opportunity to encounter unique cases for learning such as advanced diseases and the management & treatment of tropical diseases.
As the demand for the physician assistant profession grows globally, there is, therefore, a need for more complete caregivers in this profession also necessitated by the more clinical roles given to PAs.
If you are looking for a customized physician assistant internship overseas, physician associate electives, medical mission trips to Africa, or an international medical volunteer abroad opportunity, reach out to us and we will make it work. For more information, download a free brochure of our medical internships abroad in 2023 & summer 2024.
Click Here to APPLY and Start your Journey of Joining us for a Valuable Physician Assistant Internship Abroad!
A Gratifying Experience
I completed the past four weeks at Mt Meru Regional Hospital as my final elective in community medicine. I came into the program with an open mind and the willingness to learn and the program itself exceeded my expectations. I was able to get what I wanted to from the experience at the hospital as well and went through various wards. I know I would have never gotten this experience at home and can go home knowing that this will carry on with me through my career as well.
Anna Conetta and Steven Haakenson , Towson/CCBC Essex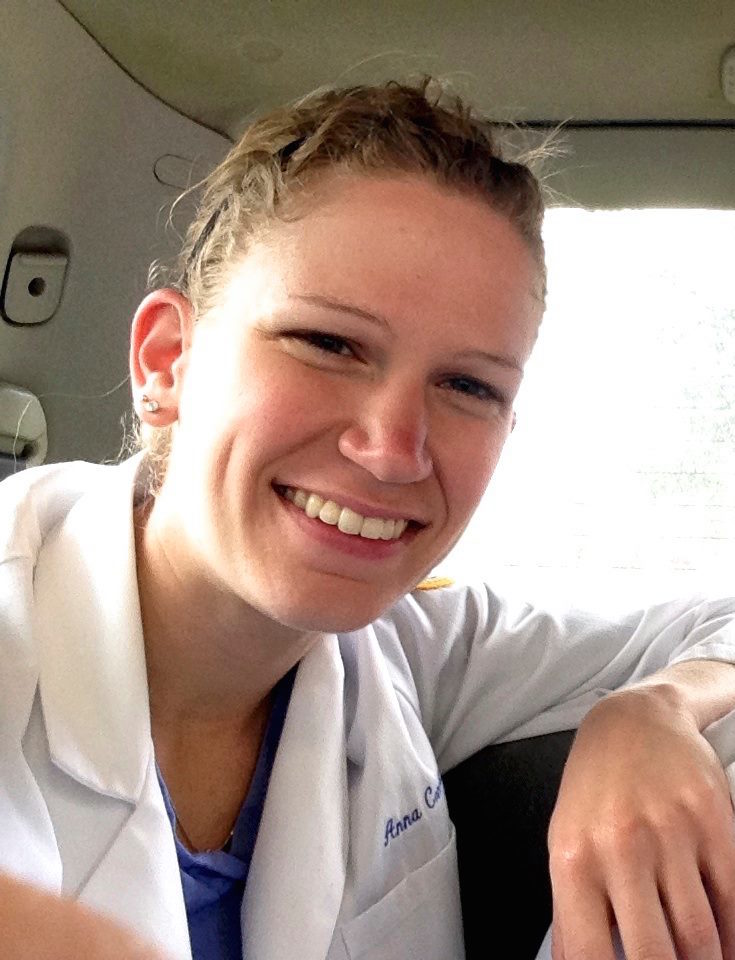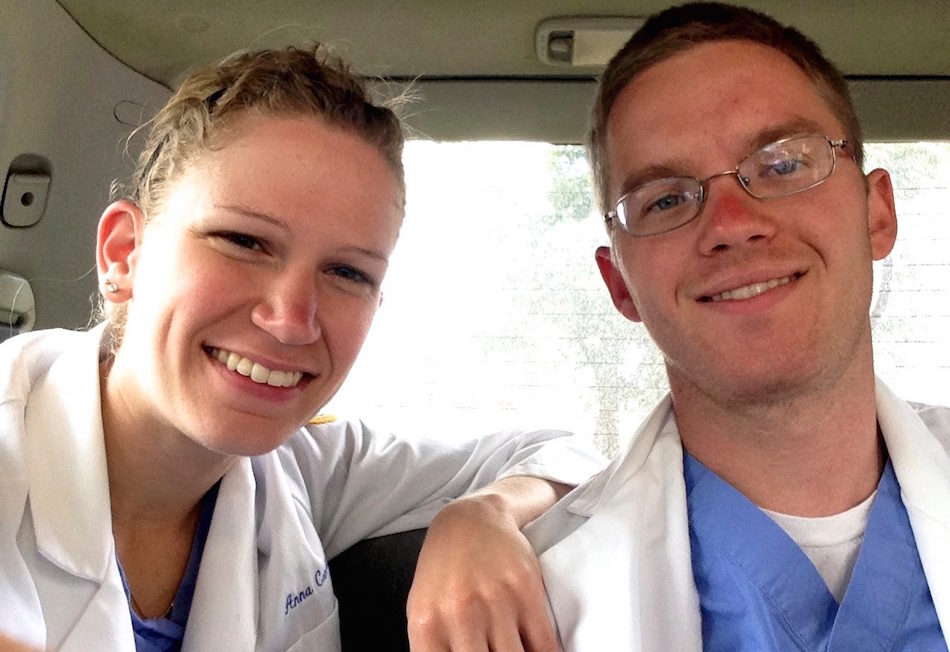 Key Aspects
Key aspects of Physician Assistant Internships
Your Placement Customized
Your placement is customized to suit both your specific individual interests and school requirements. This may include your desire to rotate in preferred hospital departments, choice of supervision or more clinical hours.
Proficient supervision and Mentoring
You will work hand in hand with qualified physician assistants and mentors at the health facilities of placement to ensure that you experience real life practical and supervised physician assistant rotations in a unique healthcare setting.
Differentiated Healthcare System
Interacting with tropical diseases and phased out infections while utilizing limited resources; both human capital and infrastructure is a life-changing opportunity for your professional growth.
Split Placement
We pride ourselves in being one of the few organizations that offer split placements. You can placed in two different hospitals in the same location, within two different cities or countries to enhance your experience!
Interactive Global Health Tutorials
An opportunity to learn and share on different health care perspectives with other students and local physician assistants is always rewarding. We organize interactive sessions that provide you with the opportunity to discuss and ask pertinent questions regarding the healthcare system in your placement location as well as share on the distinguishing healthcare characteristics unique to your home country and other places across the globe.
Pricing
Book your Placement
Book your spot today by paying a reservation deposit of $350. This is a one-off fee that allows us to plan for your mentorship, prepare for accommodation, and create your MyElective account and facilitating pre-departure support.
SEE OUR PRICES
Or call us at +1 (609) 375 8912 to learn more.
Destination Focus
Unique healthcare systems, beautiful sceneries, enriched culture and towns that are in developmental stage are what describes our destinations! Choose our exciting locations in Kenya; coastal locations of Mombasa or Malindi, the urban setting in Nairobi; the capital city of Kenya or a rural setting in Migori. In Tanzania we have placements in Moshi and Arusha.
Interested in Travelling with us? Inquire Now!