Public Health and Research Internships
Elective Africa's Public Health Internships Abroad are suitable for medical students, public health students, graduates, and practitioners seeking to volunteer abroad in the public health field
We give you the opportunity to gain real-life clinical experience through interacting with international communities, differentiated health care systems, and exposure to the realities of public health in a developing country. A one-on-one engagement with the impact of poverty and socio-cultural traditions on healthcare.
Participants in the program are placed in rural locations where they get actively involved in our community outreach programs and ongoing public health projects, research, and volunteering activities.
We work with the public health officials in our Kenya and Tanzania destinations to ensure that the objectives of your public health mission trip are met and your research is well supported.
You will get to learn about the prevention of diseases that may not be present in your home country and how health caregivers in the region cope with the limited resources to provide care to huge populations.
During your free time, feel free to savor the beauty of the destination through excursions, experience an African safari, or trek Mt. Kilimanjaro; (take a look at this Youtube video to see if it is worth the trip).
Activities in the Public Health Elective Abroad
You will engage with healthcare workers, professionals, grass-root projects, and NGOs abroad that address health challenges and address including hygiene, mental health, maternal health, nutrition, physical health, gender-based violence, chronic diseases, human rights, and HIV/AIDs.
Daily tasks will vary greatly, You will participate in various activities depending on your level of experience.
Healthcare interns do not provide direct patient care or treatment but are there to observe and learn from local licensed professionals.
Activities in the program include:
Shadowing

public health professionals

Work in public hospitals, clinics, community centers, schools, and orphanages.
Conducting public health education campaigns

and hygiene clinics

HIV/AID prevention and awareness

campaigns

Community service
Collaborating with local organizations

that focus on the promotion of healthier lifestyles and behaviors in their surrounding communities.
Why Undertake Your Public Health Internship Abroad
A public health internship abroad gives you an opportunity to understand the real challenges faced by communities around the world.
These experiences ignite your hidden potential, resourcefulness, and inventiveness. Our Public Health and Research internships abroad are tailored to follow your medical school guidelines and your individual clinical objectives.
Benefits:
Ascertain whether a career in public health is really for you.
Conduct clinical research abroad as a postgraduate student.
Enhance your soft skills like communication, confidence, teamwork, endurance, empathy, resilience, and time management.
Get a deeper insight into healthcare practices and challenges in developing countries
Learn essential medical skills, like how to measure blood pressure and sugar level.
Interact with different cultures thus developing a global health mindset & cultural intelligence.
Build your professional network.
Boost your confidence as a result of meeting patients and working in a team.
A chance to travel and unwind.
Program Duration
A typical public health and research internship abroad ranges from 2 to 12 weeks per country.
Spending more time on the programs gives you a scope to become better integrated over time, gaining increased insight into culture and understanding of international healthcare.
Do you want to Come with a Group of Friends?
You may opt to travel alone and join a group of participants or travel as a group and make memories together.
You may also have the opportunity to get a group discount if you tag along with your friend(s) or classmate(s). For more information on groups, contact our placements advisors at operations@electiveafrica.com or inquire here!
What Is Included in the Public Health and Research Internship Abroad
Our aim has always been to provide you with a memorable, adventurous, and hassle-free program in Kenya or Tanzania.
We customize your internship to your interests; you can work in more than one department or focus on one particular area, or experience outreach work in the local community. We provide you with detailed pre-departure information such that you can plan your placement abroad down to the finest detail.
The program includes:
A public health internship customized to your school requirements and individual clinical interests.
A comprehensive pre-departure guide.
Airport transfers as per different location guidelines.
Designated mentors and support from local staff.
Gated, safe and comfortable houses complete with in-house catering, Wi-Fi access, and support staff.
Biweekly global health tutorials.
Two-way transport to your clinical site.
Basic Swahili lessons twice a week.
Certificate of participation on program completion.
Volunteer activities as per schedule by local staff.
A chance to explore and travel: safaris, excursions, and mountaineering as optional add-on activities.
We are confident that you will have a rewarding, enlightening, and adventurous learning experience.
Click Here to APPLY and Start your Journey of Joining us for a Valuable Public Health Internship Abroad!
Rural Healthcare in Rustic Migori
The staff of EA were so helpful in providing all of the necessary information for the trip, and went above and beyond my expectations when answering my questions. As our departure date neared, I became more confident and comfortable which wouldn't have been possible without their support. Our arrival was smooth and timely... On an educational level, I couldn't have asked for a better experience…The rural setting gave us the opportunity to connect and feel comfortable with the members of the community and of our surroundings…We got to volunteer locally and focus on community outreach-something that is very important to me. We also did fun activities on the weekends, like taking small trips to Lake Victoria and Homa Bay.
Emily Courage , Memorial University of Newfoundland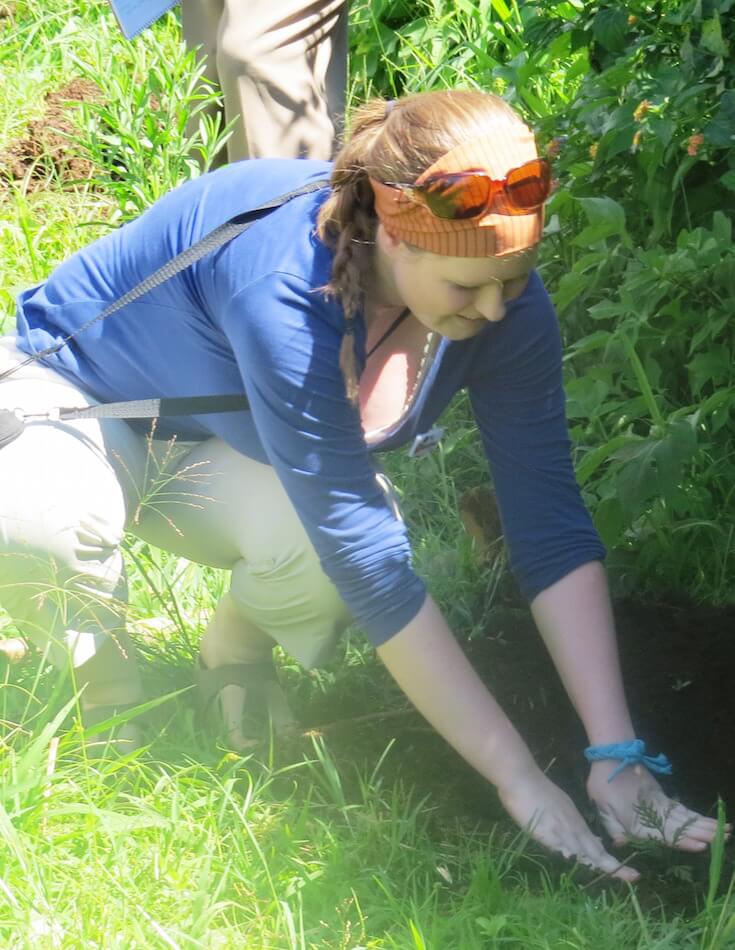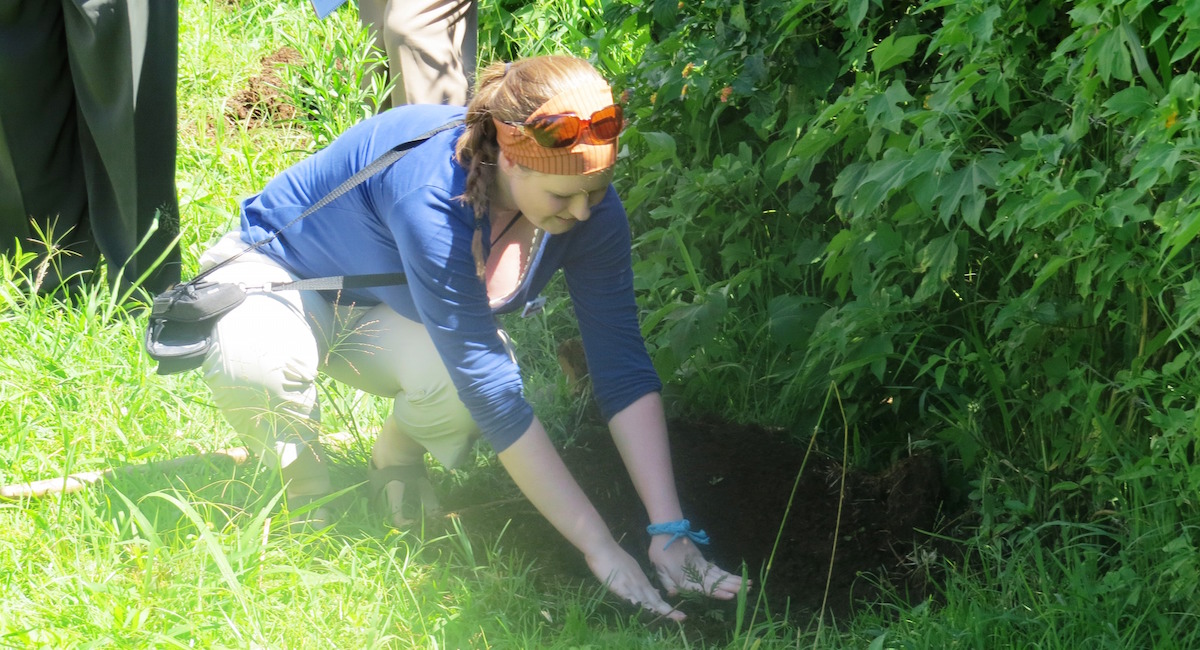 Key Aspects
Key aspects of Public Health and Research Internships
Your Placement Customized
Our placements are custom-made around the interests of each student seeking to understand community health management and research. We organize special placements to those planning to do research.
Mentorship and supervision
You will work hand in hand with the qualified public health personnel to undertake a public health program. This may include accompanying public health workers on compliance visits, or conducting public health education campaigns.
Differentiated Healthcare System
You will broaden your perspective through working with great patient numbers,massive public health campaigns and health education forums . At the end of the placement, there is value gained from being immersed in an unparalleled public health setting of this kind.
Split Placement
We pride ourselves in being one of the few organizations that offer split placements all geared towards enhancing your overall placement experience abroad. Split placements can either be done in two different hospitals in the same location, within two different cities or countries.
Interactive Global Health Tutorials
An opportunity to learn and share on different healthcare perspectives with other public health students and local professionals is always rewarding. We organise interactive sessions that provide you with the opportunity to discuss and ask pertinent questions regarding the healthcare system in your placement location, understand the differences in developing country healthcare systems, what small changes each one of us can bring to these health facilities as well as share on the distinguishing healthcare characteristics unique to your home country and other places across the globe.
Pricing
Book your Placement
Book your spot today by paying a reservation deposit of $350. This is a one-off fee that allows us to plan for your mentorship, prepare for accommodation, and create your MyElective account and facilitating pre-departure support.
SEE OUR PRICES
Or call us at +1 (609) 375 8912 to learn more.
Destination Focus
Unique healthcare systems, beautiful sceneries, enriched culture and towns that are in developmental stage are what describes our destinations! Choose our exciting locations in Kenya; coastal locations of Mombasa or Malindi, the urban setting in Nairobi; the capital city of Kenya or a rural setting in Migori. In Tanzania we have placements in Moshi and Arusha.
Interested in Travelling with us? Inquire Now!