Midwifery Electives
One of the busiest departments in any of our partner institutions is Obstetrics and Gynecology. One will have the opportunity to work with midwives caring for preemies and assisting new parents.
A midwifery elective abroad with Elective Africa is best suited for students and qualified midwives seeking significant learning experience by working in hospitals and community health centers in Africa. As the awareness on global health issues increases, midwifery students are keen to take their electives or even medical volunteering in a developing country to gain a different perspective on how to approach unique cases.
As an midwifery elective student in Africa, you will have the opportunity to learn through hands on experience the roles of midwives. The midwives are specialists in normal pregnancy and birth, and their role is to look after a pregnant woman and her baby throughout a phase of antenatal care, during labor and birth, and for up to 28 days after the baby has been born.
My Experience; Eye Opening and Formative
Elective Africa provided us with an excellent placement opportunity for Midwifery students with previous experience conducting vaginal deliveries. The nurse-Midwives were supportive and we were able to have a lot of hands-on opportunity. Experiencing the culture of birth in Tanzania was eye-opening and formative, especially coming from a place where labor is feared and epidural rates are very high. I will go home with a new sense of admiration of the strength of women, more confidence with my abilities as a soon-to-be Midwife and with a better understanding of birth in East Africa context. An overall excellent experience with a great mix of clinical learning, traveling and adventure.
Caitlin MacLennanPenman , McMaster University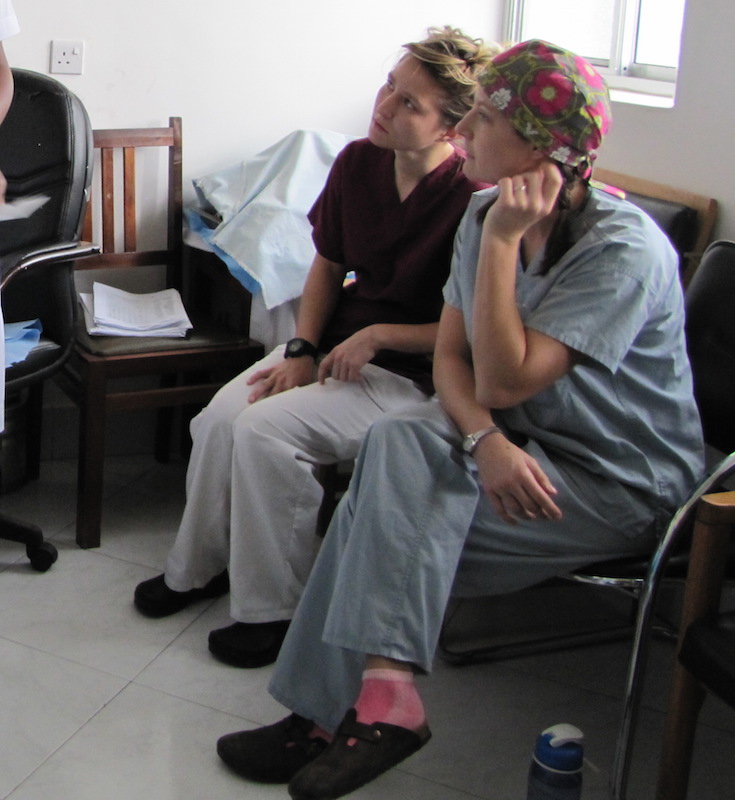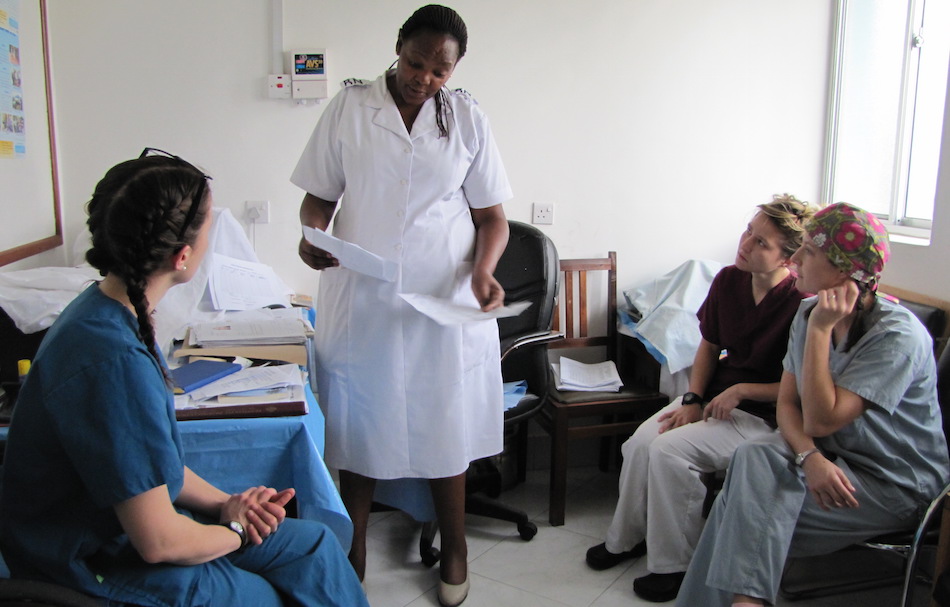 Key Aspects
Key aspects of Midwifery Electives
Your placement customized
At Elective Africa, we go an extra mile to customize every midwifery elective by working with prospective participants to design their own program and meet school requirements.
Proficient supervision and Mentoring
You will work hand in hand with qualified midwives and mentors at the health facilities of placement to ensure that you experience real life practical and supervised midwifery placement in a unique healthcare setting.
Differentiated Healthcare System
Interacting with extensive prenatal, childbirth and postnatal cases while utilizing limited resources; both human capital and infrastructure is a life-changing opportunity for your professional growth.
Split Placement
We pride ourselves in being one of the few organizations that offer split placements. You can be placed in two different hospitals in the same location, within two different cities or countries to enhance your experience!
Interactive Global Health Tutorials
An opportunity to learn and share on different health care perspectives with other students and local midwives is always rewarding. We organize interactive sessions that provide you with the opportunity to discuss and ask pertinent questions regarding the healthcare system in your placement location as well as share on the distinguishing healthcare characteristics unique to your home country and other places across the globe.
Pricing
Book your Placement
Book your spot today by paying a reservation deposit of $350. This is a one-off fee that allows us to plan for your mentorship, prepare for accommodation, and create your MyElective account and facilitating pre-departure support.
SEE OUR PRICES
Or call us at +1 (609) 375 8912 to learn more.
Destination Focus
Unique healthcare systems, beautiful sceneries, enriched culture and towns that are in developmental stage are what describes our destinations! Choose our exciting locations in Kenya; coastal locations of Mombasa or Malindi, the urban setting in Nairobi; the capital city of Kenya or a rural setting in Migori. In Tanzania we have placements in Moshi and Arusha.
Interested in Travelling with us? Inquire Now!