Pre-Dentistry Internships
Are you a predental student aspiring to pursue a successful dentistry career? Or contemplating participating in a pre-dental shadowing internship abroad to enrich your dental school application?
Our pre-dental shadowing internships and pre dental volunteer opportunities in Kenya and Tanzania are tailored to meet your pre-dental shadowing objectives. You will get to shadow experienced dentists and other dental professionals overseas in their day-to-day activities and as they perform dental procedures.
These experiences will give you insights into what the dentistry career entails before embarking on years of study.
Due to poverty, locals treat dental care as a secondary need. The dental resources, facilities and technology are also limited. This gives you a chance to see how dentists offer dental care despite limited resources. You will encounter dental practices and conditions you're unlikely to have encountered in your home country.
Participants in our pre dental program volunteer in our community outreach programs and dental hygiene clinics as a way of giving back to the communities that we operate in.
Elective Africa's pre-dental internships abroad are founded in line with ADEA guidelines for ethical academic and industry interactions.
A pre-dentistry internship with us gives you a chance to travel and unwind; immerse yourself in a new culture, experience an African safari, or trek Mt. Kilimanjaro; (take a look at this Youtube video to see if it is worth the trip).
We also have customized pre dental internships for highschool students.
[Click here to view our dentistry electives]
Program Mentorship
You will have a dedicated experienced dentist as your mentor who will ensure that you are under professional supervision at all times. He/ she will help you meet your pre-dental volunteer and clinical rotation objectives by providing informal teaching of basic dental skills and sharing personal insights concerning the dentistry career. This helps you to make a sober choice before embarking on years of study.
Remember to keep a journal during your pre-dental internship abroad, ask questions, and hear more about your mentor's experiences. This will improve your understanding and cultivate a good relationship with your mentor. Our staff always maintains communications with your supervisor to monitor your learning experience.
Elective Africa organizes biweekly global health tutorials that happen in participants' residences.
They are carried out by dental experts in the region and help you understand global dentistry/ oral health and discover what being a dentist is really like in Africa
Why Undertake Your Pre Dentistry Internship Abroad?
Shadowing dentists in Kenya and Tanzania give you an eye-opening insight into the challenges of providing dental care within underdeveloped countries, where resources are often limited.
Due to a lack of preventative care and early diagnosis, you will encounter oral conditions such as decay at advanced stages and conditions infrequently seen in your home country.
It's an exciting and different way to enhance your dental skills and knowledge, personal and personal development.
Other Benefits:
Enhance your soft skills

i.e. communication skills, confidence, inventiveness, adaptability, empathy, and teamwork.

Appreciate diversity and acquire cultural intelligence
Observe oral conditions and treatment

methods you might not encounter at home

Learn essential medical skills

like measuring blood pressure and blood sugar

Volunteer in educational seminars

and raise awareness among the locals about the importance of dental hygiene

Enhance your resume

and give you discussion points in interviews and applications.

Travel, unwind, and explore

your placement destination.
Specialties/Activities in the Pre Dental Internship Program Abroad
Preventative dental care, pediatric dentistry, dental health screenings, extraction of erupted teeth, root canals and gum treatment, support to dental hygienists, maintenance of dental equipment, oral health, and dental hygiene education.
Specialized oral health practices: maxillofacial and orthodontics.
Program Duration
A pre-dental shadowing internship abroad ranges from 2 to 12 weeks.
However, pre-dental students and volunteers who spend more time on their programs have scope to become better integrated over time, and gain increased insight into culture and understanding of international oral health.
Do you Want to Come with a Group of Friends?
You may opt to travel alone and join a group of participants or travel as a group and make memories together.
You may also have the opportunity to get a group discount if you tag along with your friend(s) or classmate(s). For more information on groups, contact our placements advisors at operations@electiveafrica.com or inquire here!
What Is Included in the Pre Dental Internship Abroad
Our aim has always been to provide you with a memorable, adventurous, and hassle-free program.
We provide you with detailed pre-departure information such that you can plan your pre-dental internship abroad down to the finest detail.
The program includes:
Shadowing experienced dentists.
A comprehensive pre-departure guide.
Airport transfers as per different location guidelines.
Designated mentors and support from local staff.
Gated, safe and comfortable houses complete with in-house catering, Wi-Fi access, and support staff.
Biweekly global health tutorials.
Two-way transport to your clinical site.
Basic Swahili lessons twice a week.
Certificate of participation on program completion.
Volunteer activities as per schedule by local staff.
A chance to explore and travel: safaris, excursions, and mountaineering as optional add-on activities.
Help the World to Smile!
If you agree that the most beautiful thing about a person is their smile, reach out to us for a customized pre-dental volunteer program abroad and make your smile and our smiles brighter.
For more information, download a free brochure for our pre-dental internships in 2023 & summer 2024.
Click Here to APPLY and Start your Journey of Joining us for a Valuable Pre Dentistry Internship Abroad!
Amazing and Unforgettable
The health care system itself is very different than what I was accustomed to, but it was a huge learning opportunity to experience a third-world health care system. I was fortunate enough to work with a great surgeon for my four weeks here as a Pre Dental. Yes, I learned applicable medical and surgical knowledge. Was that the highlight of my trip? No…The hospital experience in Mombasa was grounding, eye-opening, humbling and heart-felt. Not only do you see diagnoses that you won't see in America, but you realize how much our future profession can be of service worldwide and how many people really need it. I think this experience is a great one, especially for anyone planning a future in the medical field.
Aaron Bowyer , University of British columbia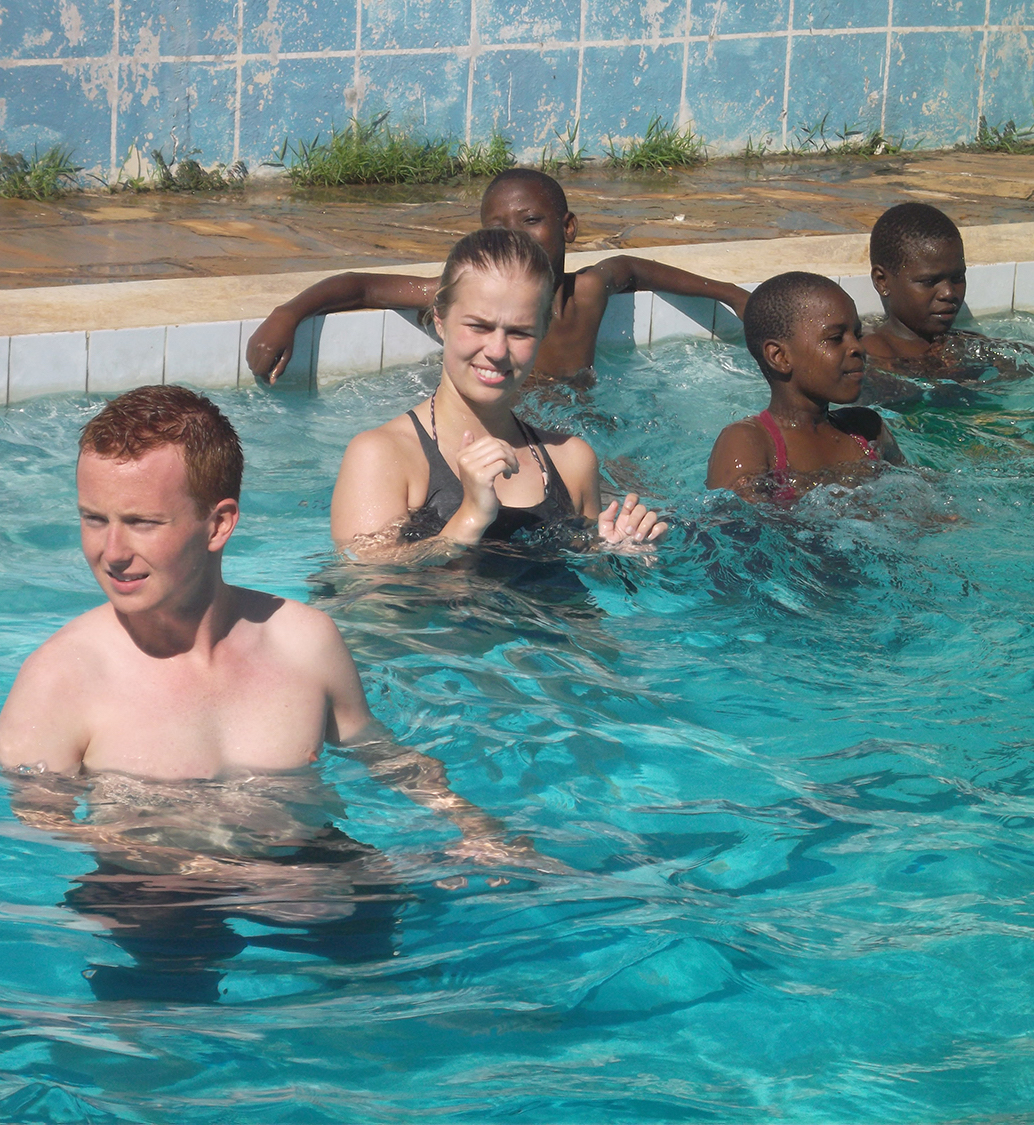 Key Aspects
Key aspects of Pre-Dentistry Internships
Your placement customized
Your placement is customized to suit both your specific individual interests and school requirements. This may include your desire to shadow in different dental activities , choice of shadowing supervision or more shadowing hours.
Proficient supervision and Mentoring
You will shadow dentistry personnel who will mentor you at the health facilities of placement to ensure that your shadowing experience is rewarding and ultimately jumpstarts dentistry your career.
Differentiated Healthcare System
Pre-dental shadowing internships offer exposure in the delivering oral hygiene in a system where dental services are considered expensive. Observe complex procedures by dental surgeons, great experience for your career of interest.
Split Placement
We pride ourselves in being one of the few organizations that offer split shadowing placements. You can placed in two different hospitals for shadowing in the same location, within two different cities or countries to enhance your pre- dentistry shadowing experience!
Interactive Global Health Tutorials
Healthcare is more than just treatment of conditions. It stretches to cover the economic, political and social factors. Our tutorials are offered by experts in global health among them public health experts and epidemiology specialists who address various topics of interest to health globally. The tutorials ensure that you have a broad understanding of healthcare from the global view.
Pricing
Book your Placement
Book your spot today by paying a reservation deposit of $350. This is a one-off fee that allows us to plan for your mentorship, prepare for accommodation, and create your MyElective account and facilitating pre-departure support.
SEE OUR PRICES
Or call us at +1 (609) 375 8912 to learn more.
Destination Focus
Unique healthcare systems, beautiful sceneries, enriched culture and towns that are in developmental stage are what describes our destinations! Choose our exciting locations in Kenya; coastal locations of Mombasa or Malindi, the urban setting in Nairobi; the capital city of Kenya or a rural setting in Migori. In Tanzania we have placements in Moshi and Arusha.
Interested in Travelling with us? Inquire Now!