Nursing Electives Abroad
A nursing elective abroad overseas is a unique opportunity to connect with like minded students and nursing professionals in the healthcare field from other parts of the world. Whether you are student in nursing school or a Registered Nurse(RN) seeking to give back your nursing skills, this is a rewarding opportunity for you.
A nursing elective with us gives you an opportunity for hands on experience in the nursing field under mentorship and supervision in a differentiated and developing healthcare system.
With the limited resources in a developing country, both infrastructure and human capital, you will have the opportunity for supervised hands on nursing experiences in nursing care and other bedside procedures.
Our programs not only help you improve your nursing skills but also tailored in a such a way that they make you stand out among your peers in clinical skills and knowledge.
Apart from the hospital internships, we we also offer you an opportunity to immerse yourself with the local community through various activities that we organise. You have the opportunity to give back to the society and appreciate humanity through visiting the children orphanages and the local schools & community interacting and giving talks on reproductive health or take part in hygiene clinics
The Nursing Electives Abroad with us are offered in over 10 clinical sites spread out across Kenya and Tanzania. You will therefore have an opportunity to choose from a variety of rural locations, urban placements and coastal clinical sites. On the hospital internships, you will be under mentorship and supervision by a qualified nursing professional and other healthcare providers who ensure that you get the best nursing elective experience.
If you are looking for a nursing elective placement overseas or a nursing mission trip abroad reach out to us for a tailor made internship abroad.
Beyond my Imagination
My experience with Elective Africa was beyond what I could ever have imagined. My nerves before arrival subsided the minute I was greeted at the airport by an EA staff. I had so much hands on experience in the rural hospital of Migori,Kenya and got an opportunity to to do things I would never have the chance to do in Australia. This is by far one of the best things I have done fro my Nursing career and would recommend this to any health professional willing to take the next step. I was always made to feel safe at home here in Kenya. David was such an amazing Coordinator and Daisy made all the nice food for me.. Its truly a life changing experience!
Alex Dawe , St.George Hospital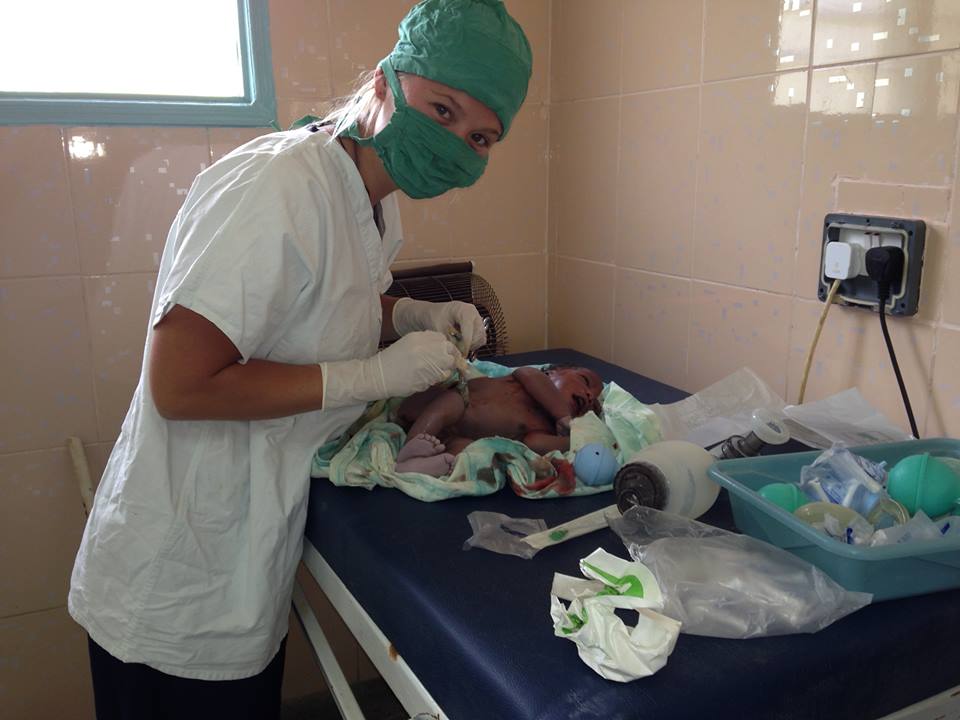 Key Aspects
Key aspects of Nursing Electives Abroad
Your Placement Customized
Your placement is customized to suit both your specific individual interests and school requirements. This may include your desire to rotate in preferred hospital departments, choice of supervision or more clinical hours.
Proficient supervision and Mentoring
You will work hand in hand with qualified nurses to mentor you at the health facilities of placement to ensure that you experience real life practical and supervised nursing rotations in a unique healthcare setting.
Differentiated Healthcare System
Interacting with tropical diseases and phased out infections while utilizing limited resources; both human capital and infrastructure is a life-changing opportunity for your nursing professional growth.
Split Placement
Enhance your nursing elective and understand the differences in healthcare systems in a developing country through a split between an urban & rural hospital; two different hospitals in the same location or two different countries!
Interactive Global Health Tutorials
An opportunity to learn and share on different health care perspectives with other students and local nursing is always rewarding. We organize interactive sessions that provide you with the opportunity to discuss and ask pertinent questions regarding the healthcare system in your placement location as well as share on the distinguishing healthcare characteristics unique to your home country and other places across the globe.
Pricing
Book your Placement
Book your spot today by paying a reservation deposit of $350. This is a one-off fee that allows us to plan for your mentorship, prepare for accommodation, and create your MyElective account and facilitating pre-departure support.
SEE OUR PRICES
Or call us at +1 (609) 375 8912 to learn more.
Destination Focus
Unique healthcare systems, beautiful sceneries, enriched culture and towns that are in developmental stage are what describes our destinations! Choose our exciting locations in Kenya; coastal locations of Mombasa or Malindi, the urban setting in Nairobi; the capital city of Kenya or a rural setting in Migori. In Tanzania we have placements in Moshi and Arusha.
Interested in Travelling with us? Inquire Now!