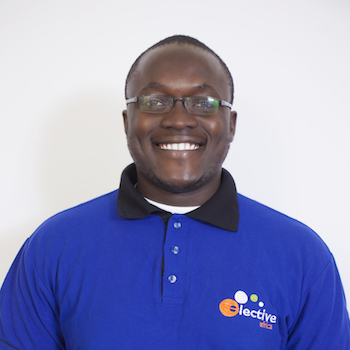 Phares Odhiambo
Operations Coordinator
Are you looking to understand your placement in a developing country, then Phares is your go to person. With over 5 years experience in the gap year and hospitality industry, Phares can tell you anything you want to know about your placement and what your day to day will be like when you get on ground with us.
He has played a vital role in Elective Africa program development to all destinations including within the East African regions of Arusha, Tanzania and Kampala Uganda.
Even though Phares primary base is in Mombasa, Kenya, he's primarily incharge of all operations matters in Elective Africa. Having been born, raised and now living in Mombasa with his family, he provides an invaluable support to Elective Africa and its partners.
Prior to joining Elective Africa he has been involved in a number of community projects conducting Medical and Hygienic clinics in inaccessible communities, volunteered at Compassion International in uplifting poor communities through education and economic empowerment. Phares holds a Bachelor's degree in Development Studies.
Reach out to Phares at podhiambo@electiveafrica.com