Greetings from EA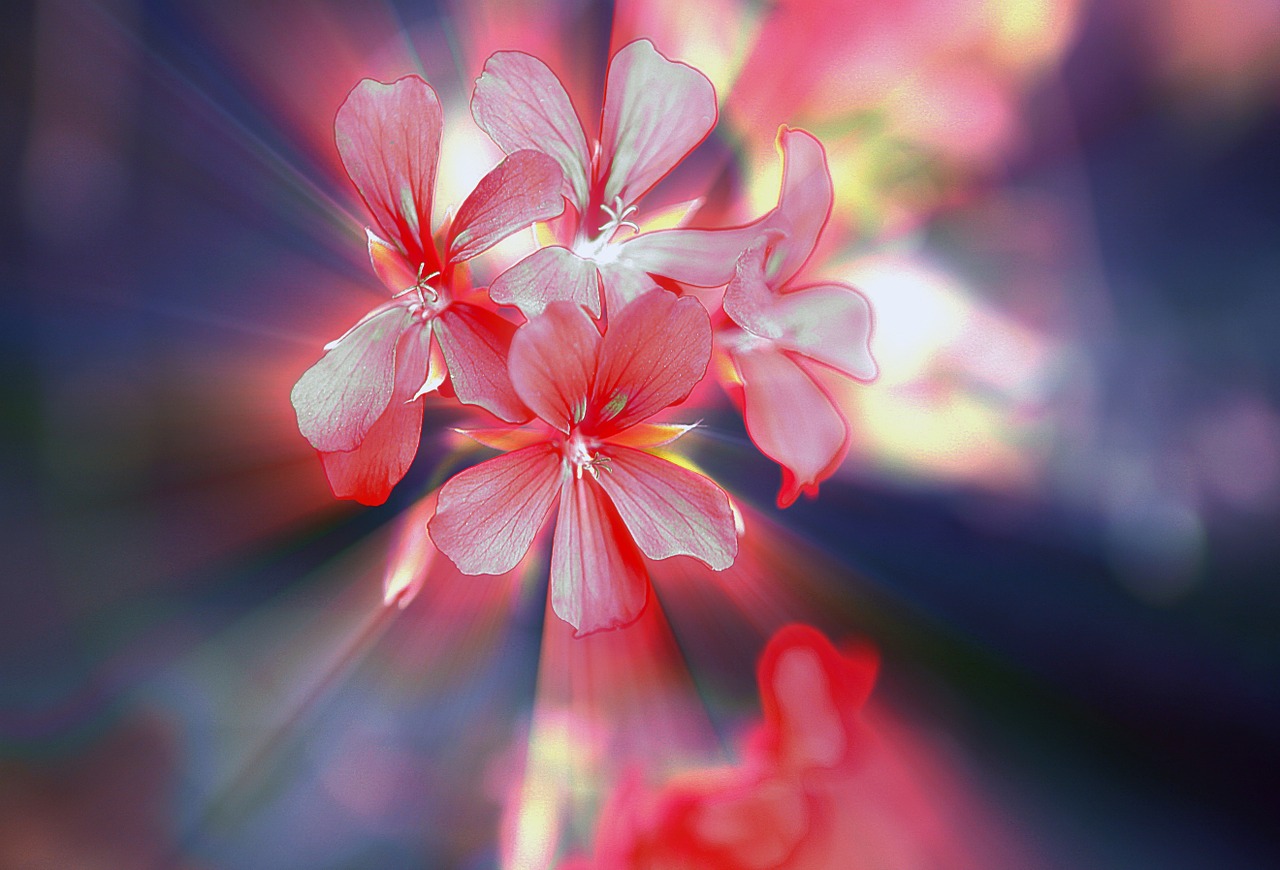 Welcome to our third newsletter issue of 2015. We expound on what healthcare placements are about, answer questions on what healthcare internships abroad entail, give you fundraising ideas and talk about an amazing destination. You definately do not want to miss out on this.
Read on and relish the thought of acquiring more knowledge than you have ever imagined.
Back to top
Human Side of Healthcare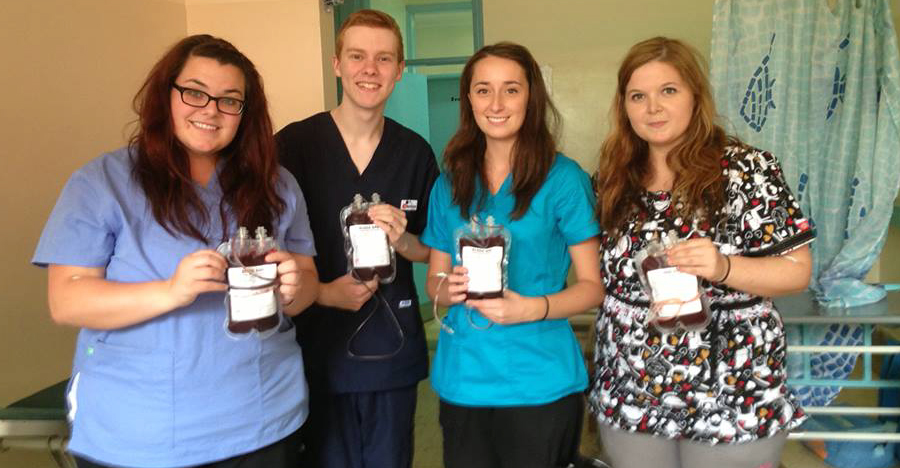 Hospital personnel retain a human side in the face of changing politics, financial strain and the bureaucratic systems by adopting a \"Patient Centered Care\". What motivates healthcare professionals is empathy, understanding what people are going through, and the way to engage that is hearing the story from people in their own voices.
Empathy and amazing patient care are very directly related with very few people realizing this. Efficient care helps to treat the physical symptoms while empathy helps to calm and soothe the patient's mental and emotional state. As a nurse or medical practitioner, you need to give your patient the best care and treatment you can, while being able to sympathize with the patient and their family and connect with them on an emotional level.
Empathy also helps you perform better in this profession. When you empathize with a patient, you gain their trust, and it is so much easier to deal with a person who trusts you. These small differences will make you into a better professional and you will find that you will get promotions more quickly simply because your patients like you.
Without any intended prejudice against other healthcare professionals, nurses are and will always be the pillars of any healthcare institution. They provide efficient liaison channels between the patient, physicians and all other medical experts involved in the various aspects of care that the patient need. But that's not all. More than anything else, nurses provide compassionate care to patients and need empathy to be able to do this.
Professionals can also ensure the empathy does not take a toll on them by observing the following: Be kind to yourself and put yourself in positive environments where you can truly enjoy. Take a real vacation as this may give you the break you need to maintain or regain the balance and empathy necessary to be an effective and engaged nurse.
Learning empathy
The following may assist in learning how to empathize not only with patients but also clients:
In this scenario, do not think about how tired you are or how much you are having a bad day, just spend some time and think about the other person and view things from their perspective, then you will understand.
Be keen and choose your words wisely
Being keen on the reactions and body language of the other person may help you choose your words carefully as you will be able to understand their feelings.
Having a certain perception about an individual is a barrier to so many things such as an open conversation. Have an open mind and be kind.
Back to top
Fundraise for Your Trip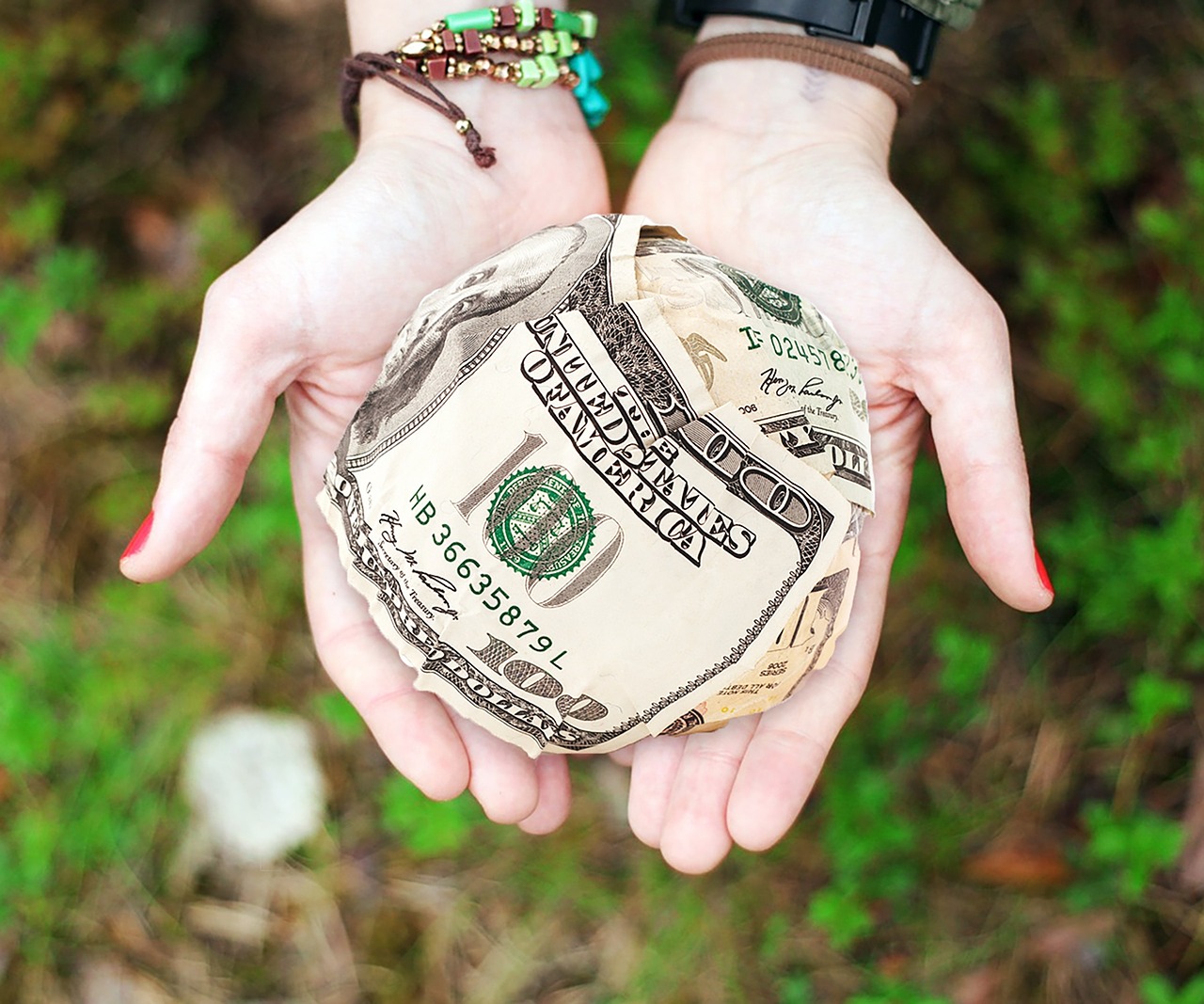 Do you want to partake an elective overseas with Elective Africa as your chosen organiser but do not ave the funds to make your dreams come true? We got you.
Through FundMyTravel, we give you an opportunity to raise funds that will cover your overseas electives, this can be in form of; bursaries, grants and awards. FundMyTravel was created for travelers, by travelers, in the hopes that more people will have the opportunity to discover their own meaningful travel experiences around the world.
The power of fundraising is stronger than you can ever imagine, if you have enough motivation to sign up for an overseas elective placement, then not even funds can be the barrier with proper fundraising campaigns.
The following steps will aid in ensuring a successful fundraise:
Step 1-create a profile (people should know what you are up to)
Step 2-create a campaign (use photos or stories)
Step 3- share the campaign (via social media or any platform you deem suitable)
Ensure the campaign is fully publicized.
Step 4- Gather your funds
More fundraising sites include: gofundme.com, gogetfunding.com, paypal.com – fundraising.
One advantage of a GoFundMe account is that you can share a link to this via social media sites. This allows you to share this on a large scale with friends and family. You could even ask for donations via this channel as birthday and Christmas gifts.
Fund raising activities such as sports matches, selling cakes, baby-sitting, dog walking, garage sales and mastering the art of saving are great ways of achieving your financial targets and even surpassing them.
Donations from individuals such as Family, Friends, Colleagues, Teachers, Local businesses can go a long way into enabling you gain your desired experience. Be keen on who to approach formally and who to approach casually.
Nothing should stand in the way of your dreams, so if funds are the limiting factor to your dreams achievement, then FUNDRAISE!
Back to top
Overseas Vs Domestic Placement Experience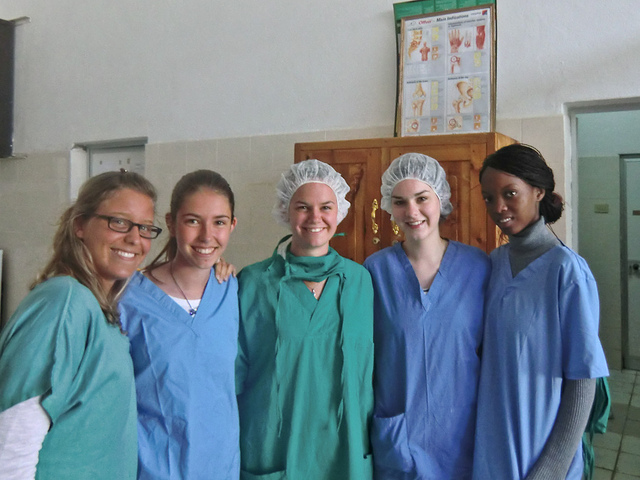 Overseas placements are done abroad in different countries while domestic are within our home countries. Elective Africa facilitates your structured overseas placements whose comparison with the domestic one include the following:
Hands on experience in dealing with tropical diseases
In developing countries, doctors tackle a number of tropical diseases such as malaria that are a rare occurrence or may not even be heard about in highly developed countries. An overseas placement provides an avenue not only for you to treat these diseases but also to conduct research and be able to understand them better. A domestic placement does not have this golden chance due to the few or zero reported cases about the diseases.
Healthcare systems knowledge
Developing countries may be lacking in several aspects on equipment and drug, but they often make use of local herbs and treatments prescribed by herbalists that are sometimes be more effective than the modern drugs in developed nations. Doing a placement in these countries gives you a rare opportunity to explore different treatments and cures and use them as a base for future research.
Invaluable experience in a different environment
In domestic placements, you have access to state-of-the-art medical equipment in high tech facilities while in overseas placements you have to work with whatever equipment and technology is available. Working in a developing country teaches healthcare professionals to work in hospitals and environments that are equipped with the most basic of amenities and where advanced technology is a work in progress. Doctors here utilize whatever medicines and machines they have at hand and often make life and death decisions based on their own judgements. This experience cannot be compared to any in the world and opens all kinds of opportunities for medical professionals due to the vast experience.
Different people, countries and cultures
With the world becoming a global village, doctors have to be exposed to different people from different cultures to be able to understand and assist them. An overseas placement expands your outlook towards different people and helps you deal better with any patient that comes to you, no matter which part of the world they come from. This not only gives you an upper hand against your fellow healthcare practitioners, but also ensures quality service delivery.
All work and no play makes Jack a dull boy.
With this phrase in mind, Elective Africa provides you with an opportunity of a lifetime of exploring the vast savannah land in Africa, sightseeing, watching the great Big Five animals and go on an adventurous Trek to the great Kilimanjaro Mountain that will surpass your imagination.
Who would not want such an experience? There is more to Africa than what gets to the ear.
Back to top
Medical Placements Questions Answered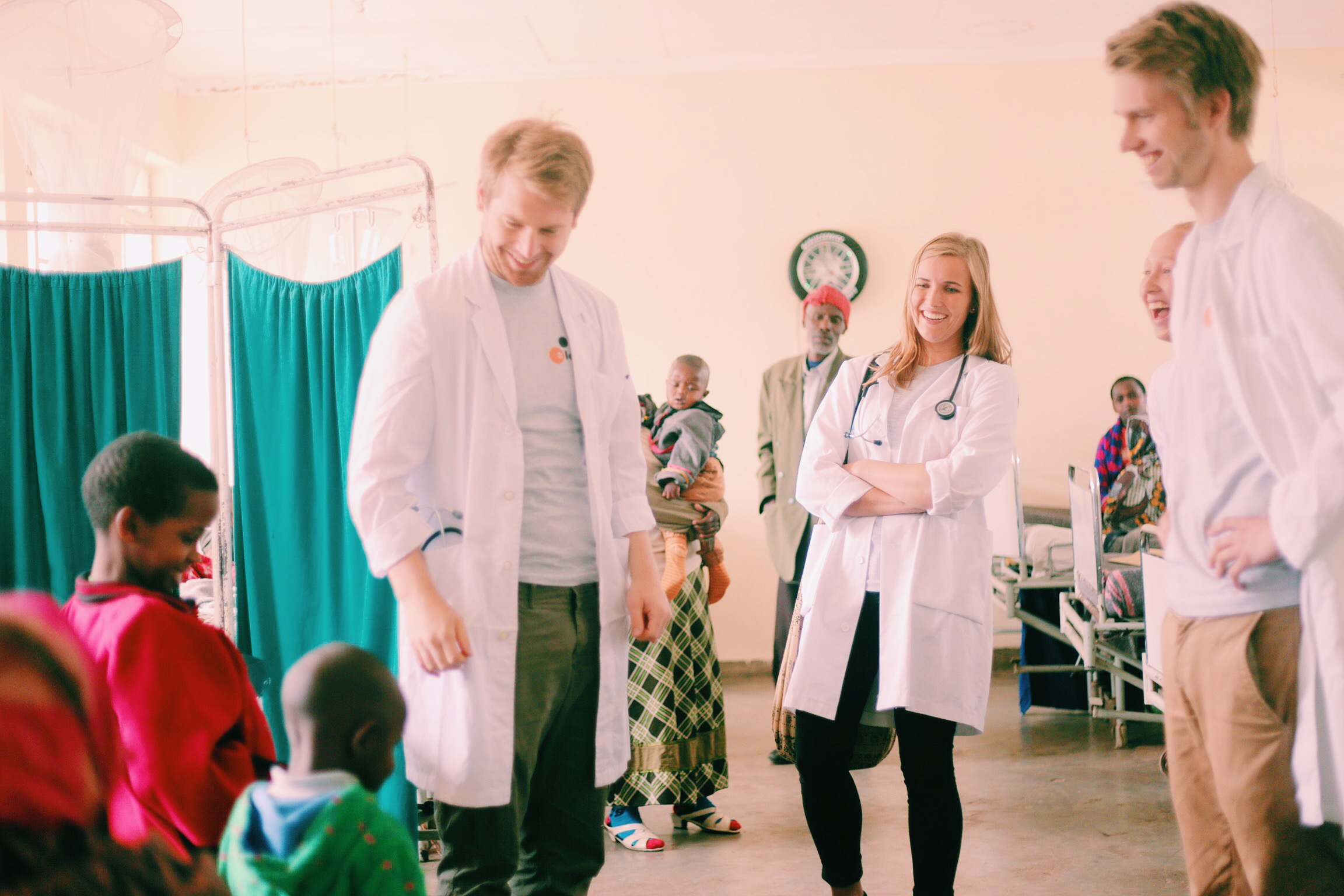 To pre health students, midwives, dentists, nurses, doctors and other medical professional, a placement overseas brings joy and satisfaction due to the excitement of working in a different country and setting and the joy that comes with it.
What are the benefits of an overseas placement?
There are several benefits of working abroad such as: widening personal experiences, handling new challenges, helping to develop new skills, making new friends boosting a CV, and broadening cultural experience.
For pre health students, these placements are necessary for their admission into university for a medical course, so what are you waiting for? Let Elective Africa be part of the journey to achieving your dreams.
What changes should I look forward to?
It is vital important to be ready for diet and climate changes. The weather is usually hot and tropical in some locations such as the Coastal regions, but it is not beyond what you can handle. Slowly accustoming yourself to the conditions over the first few days helps alleviate discomfort and facilitates your comfort.
On the diet, Elective Africa ensures your requests are met but often you will find yourself being interested in the preparation and consumption of local food, in such cases, our chef will be there to assist where necessary.
Being aware of other cultures and different methods of delivering healthcare also helps nurses, doctors and other medical professionals improve healthcare at home, bringing new skill-sets and methods learned from abroad.
How safe will my placement be?
Upon arrival at your destination, transport is arranged for you from the airport straight to the residence where you will meet several other students. During sightseeing, we have approved tour guides who we will recommend or our partnered local guides to give you a customized experience. All of this means that there is always someone who is trustworthy and reliable looking out for you so you never need to feel unsafe.
Will language barrier affect my experience?
As much as most hospitals use English majorly because it is a National language, we provide tutorials for the local language for your own benefit and to provide a sense of belonging. This is interesting as you get to learn a new language with your fellow students.Your mentors also guide you in a language you understand so language barrier will not stand in the way of you gaining invaluable experience.
Is a placement at the hospital all that my stay will entail?
No. Apart from an opportunity to do a split placement, our placements also include a safari package of your choice to a destination of your choice in the spirit of adventure and exploration. You also get to learn a new culture and take part in an unforgettable trek to Kilimanjaro Mountain.
As you gain the invaluable experience at the hospital, you will not have to worry about issues like safety, accommodation, transport, language barrier and mentorship as Elective Africa ensures you get the best of these.
Back to top
Elective Africa\'s Placement Package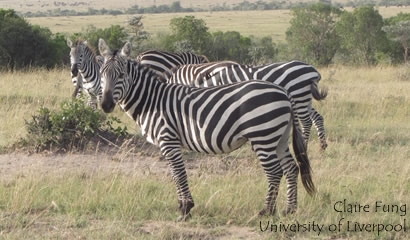 1. Structured and Supervised Electives
Upon confirmation of a healthcare or pre-health placement with us, we require the participant to advise us on their specific interest and objectives to ensure customized placements.
Supervisors will offer mentorship while giving students the opportunity to exploit their skills and participate in continuous medical education (CMEs) forums at the hospital. Our supervisors are keen to provide the school with an evaluation of your placement experience.
Our placements meet hospital requirements and students expectations without jeopardizing patient care or the day to day activity of the hospital.
2. Standard Clinical Placement Procedures
We incorporate guidelines laid out by universities, pre-health advisors, elective coordinators and schools to ensure that internship placements are structured according to a student's program objectives, level of clinical skills and the individual's specific interest. For pre-health programs we emphasize on shadowing and adhere to AAMC guidelines on clinical shadowing experiences for premedical students.
3. Health & Safety
We keep abreast of all security developments and provide necessary information in a timely manner to clients as safety is one of our major key goals. From the moment you land, our staff and your program coordinator will be available to provide on-ground support and we being among the few organizers who provide safe, private transport to and from the hospital is a clear sign of safety.
4. College Credit
To receive a certificate of completion, participants complete approximately 120 hours, which accounts for the time spent in hospital volunteering, study time and global health discussions.
Our supervisors are keen to provide the school with an evaluation of participants' 'placement experience.
We provide recommendation letters to pre-health students seeking admission into medical school.
We provide supervisor's practicing licenses, certificates and resume on request as proof of their credibility.
Back to top
Green City in the Sun- Nairobi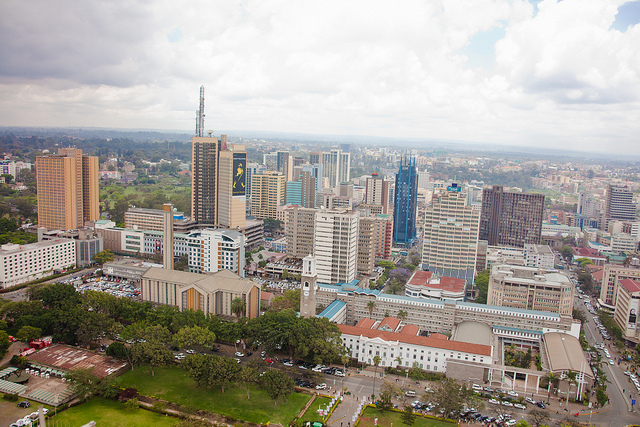 The "Green City in the Sun" is the capital city of Kenya. A major hub for arts, politics, business (boosted by the recent Global Entrepreneurship Summit held in the city), parks, tourism, food, literature and film, education, transport and administration; Nairobi is a melting pot of cultures as people from all over the country and beyond live and work here.
No city in the world has a National park at its center and is home to 43 different tribes that live peacefully as they develop, so Nairobi should definitely be in your bucket list.
Nairobi city has Nairobi National Park, a large game reserve known for breeding endangered black rhinos and home to giraffes, zebras, elephants and lions.
Nairobi is the regional headquarters of several international companies and organizations. In 2007, General Electric, Young & Rubicam, Google, Coca-Cola, IBM Services, Airtel and Cisco Systems relocated their African headquarters to the city. The United Nations hosts UNEP and UN-Habitat headquarters.
Several of Africa\'s largest companies are headquartered in Nairobi. KenGen, which is the largest African stock outside South Africa, is based in the city. Kenya Airways, Africa\'s fourth largest airline, uses Nairobi\'s Jomo Kenyatta International Airport as a hub.
Nairobi is home to two major public hospitals, Kenyatta National Hospital and Mbagathi Hospital.
Kenyatta National Hospital, the largest public hospital with the most advanced diagnostic, therapeutic and rehabilitative capability in the system is found in Nairobi. Many patients have to travel all the way to the city to get the critical care they need.
Mbagathi District Hospital serves an estimated 1,000 patients daily serving a population of more than 3 million people. It has recently increased its total bed capacity. This is an ideal hospital location for medical, nursing, dental, midwifery and other healthcare students seeking clinical elective rotations while in an urban setting.
These are hospitals that have the best doctors, hence unforgettable mentorship and experience that will put you on a very high level in handling tropical diseases and large patient numbers, business students can also gain invaluable experience with evidence of Nairobi being East Africa's trade hub.
With Elective Africa's headquarters being in Nairobi, no doubt we will offer you a placement of a lifetime.
Back to top
Kilimanjaro Trek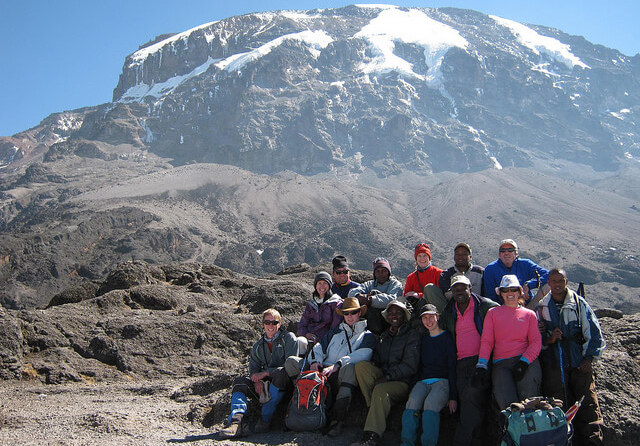 Kilimanjaro in Tanzania is one of the highest standing mountains in the world. Its summit rises high above the dusty plains and huge permanent glaciers flow down from its peaks; these views are the reward for pushing your limits both physically and mentally.
Two major routes used during the trek include the Machame and Marangu routes.
The trek includes the use of various routes such as Machame route that provides an excellent chance of reaching the summit. You will pass through thick forest, moorland and head to the highest point, Uhuru Peak that provides a breathtaking view. This is a one in a lifetime trek as it entails exploring and climbing one of the most impressive and well-known mountains in the world.
On clothing, we provide you with a detailed pre-departure list as well as details on useful information that you may need, with our guides giving you the best directions.
Tanzania's weather is equatorial and very pleasant, with often a cool breeze on the mountains with late March to early June and November being Tanzania's rainy seasons.
You would not want to miss the experience to climb Mt. Kilimanjaro if you are a fan of mountain climbing, and if you are not a fan, the adventure and experience that comes with it will make you not want to miss out.
Get our Kilimanjaro Trek itineraries at http://www.electiveafrica.com/safaris/kilimanjaro.
Let Elective Africa take you there!
Back to top