Looking for Something Different this Summer?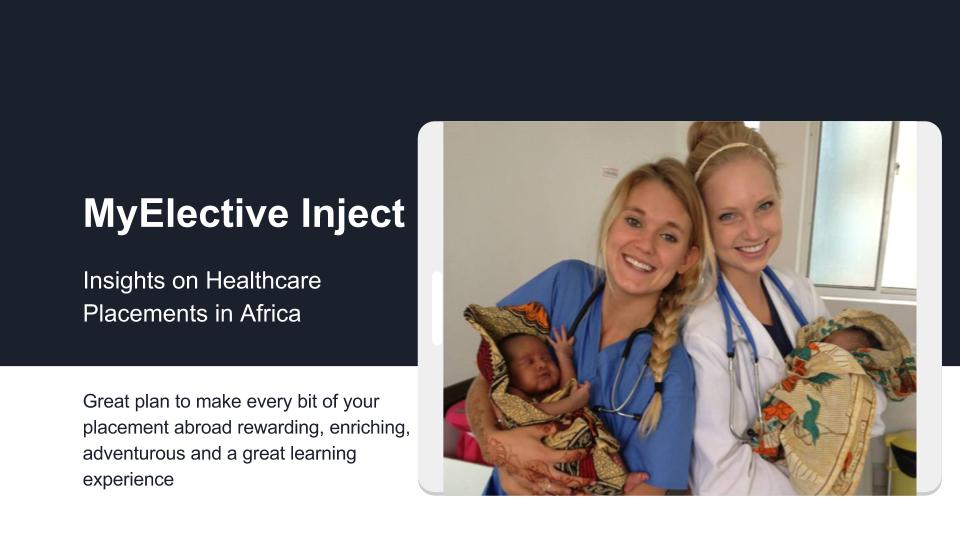 We have perfect opportunities for you!
While many of the things we have can be bought, time and experiences are invaluable. They simply cannot be bought! With Elective Africa, you have a perfect opportunity to travel the world while experiencing a different hospital setting and gaining that essential clinical exposure. Here is your chance to see learn & enjoy everything the world has to offer.

Is it too late to APPLY to travel abroad this summer?
Sincerely speaking, it is late but not too late. Summer Placements normally fill up quickly and that means that availability dates are based on a first come first serve basis. And since you are not too late you still have a chance to get started on your planning Submit your Application Today.

We can't wait to get started on planning your placement.
Back to top
A Truly Memorable Experience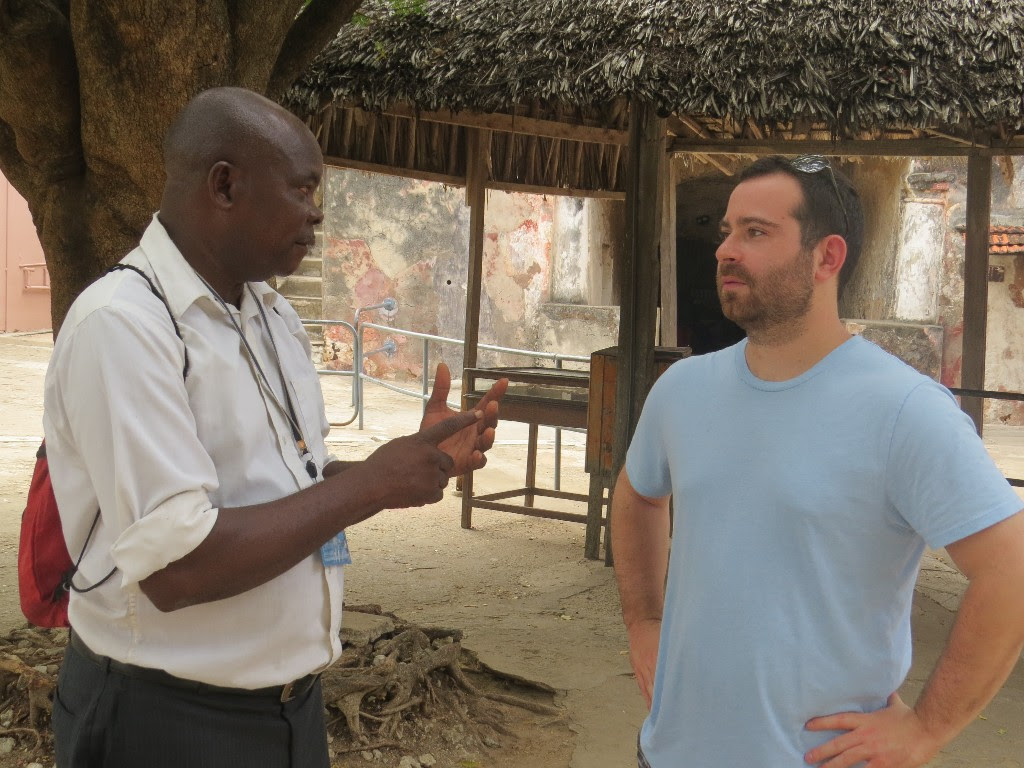 Elective Africa offered me a truly memorable experience that enriched my view of a culture that exists on the other side of the world while also offering me a place to expand my skillset in my profession. During my time at the hospital, I was constantly exposed to cases and conditions that I would never get a chance to see at home and the doctors that I worked with were incredibly valuable resources to learn from.
Everyone I encountered through this experience was very welcoming and friendly, which helped to make this a pleasant and safe place to come to. The staff was extremely helpful in showing me around my placement city showing me as many of the sites and cultural highlights Mombasa had to offer most of which are top of the major tourist attractions like Fort Jesus and Haller Park. I was taken to local villages and markets as well as an orphanage to interact with the babies and children. These experiences really opened my eyes to the differences between the world I come from and the world they live in every day. Throughout my time in Mombasa, I was able to accomplish all of the objectives I had originally set and so much more.
Benjamin Kushner is a Dentistry Graduate from Ohio State University. He participated in New Doctor Dentistry Electives at Coast Provincial General Hospital.
Are you a recent medical school graduate/junior doctor in your year's residency?
Build on your skills and enhance your competence as a doctor working with healthcare professions in a differentiated hospital setting in Kenya/Tanzania.
P/S - If this is your repeat travel with Elective Africa, Hit our Inbox at info@electiveafrica.com and we will be sure to give you a special discount.
Back to top
From Us to You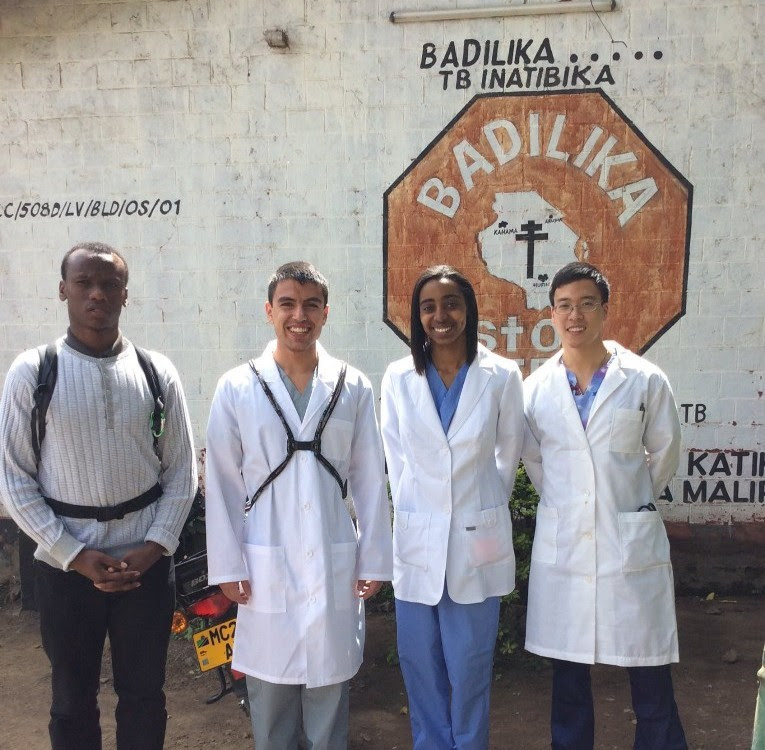 Our Premedical Shadowing Experience Abroad
Group travel is a lot of fun. There's always someone around to do things with and share your experiences with.
Find out how it was like for Princeton Students to travel abroad with Elective Africa last summer Listen Here
Are you thinking of travelling as a group? Reach out to our Placement Advisors for the best deals.
Having Fun While Abroad
Traveling to a new country presents countless opportunities to explore and embrace new cultures. During your placement, you can overcome the feeling of boredom by being MORE ACTIVE. See how you can Have Fun While Abroad Here!
Rural Kenya Placement
Gain invaluable experience and insights through hospital rotations and community health while working in Migori County Referral Hospital. At your free time, you can empower and promote the well-being of children through teaching, mentorship, and school development projects and make a difference in environmental conservation.
Discover More About Your Destination at www.electiveafrica.com/destinations
Back to top
Your Placement Abroad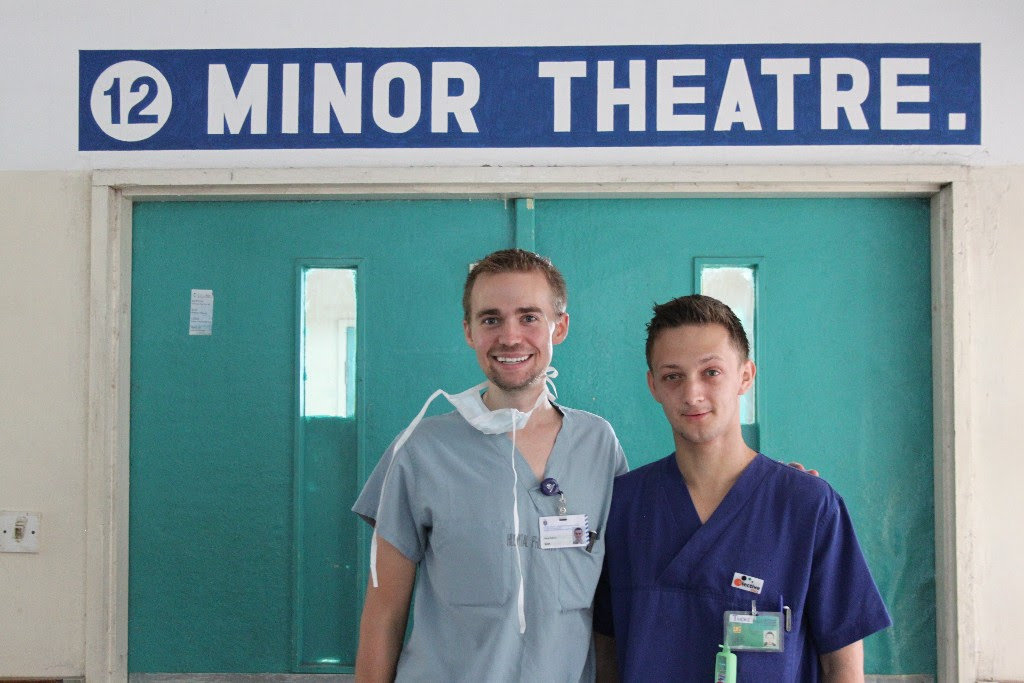 Despite traveling to Africa being regarded as expensive, the planning process seen as tiresome and security as a concern to many, great number of students have found valuable experience in Africa. You will be attending to different people and patients during your practice, at times you will be required to work amidst limited resources and required to sacrifice your comfort to administer healthcare services. This special field needs research and curiosity to learn and understand what is happening around the world. Tropical diseases may not be experienced in your country, but somewhere in Africa, it's among the top causes of morbidity and mortality. Healthcare systems around the world also differ but are all directed towards giving quality health services to the population.
Health System
For both countries, the public health system consists of different levels with the lowest being the dispensary and the highest a national referral hospital. The national referral hospital provides sophisticated diagnostic, therapeutic, and rehabilitative services while the dispensaries, on the other hand, provide wider coverage for primary health care.
During your placement, you will be placed in either a provincial hospital, district hospital or health centers.
Human Resource
The World Bank minimum threshold is 23 doctors, nurses, and midwives per 10 000 population. Kenya and Tanzania are among the developing countries suffering from a shortage of healthcare professionals. Kenya, for instance, has 5,660 doctors and 603 dentists actively employed leading to approximately 1.47 doctors and 1.6 dentists to 10,000 population. The Tanzania doctor-patient ratio is pegged at 0.4: 10,000. This shortage is also very evident in all cadres of healthcare workers.
The disparities in distribution are even worse in rural areas. The Task Force for Global Health Report found that rural and hard-to-reach areas do not have enough qualified healthcare personnel to meet the needs of communities.
One of the things that make shadowing or undertaking an elective in Africa unique is how despite the shortage of healthcare professionals, they still manage to provide healthcare. This is an opportunity to learn how they are able to manage with such a huge number of patients.
Health Infrastructure
The health facilities to population ratio are 2.5 to 10,000. Kyle Howell, a registered nurse undertaking her placement at Coast Provincial General Hospital, Mombasa, Kenya in her journal wrote; The government hospital is definitely for the poor. The last 3+ days I have been in Labor and Delivery where life is not taken for granted. Both clean and sterile gloves can be hard to find, no soap, no hot water… supplies, in general, can be scarce. Most of the population also has to go for at least 1KM to access a healthcare facility. Half the world still lacks access to essential health services with the majority of this number from developing countries with 100 million pushed into poverty due to Health costs. Join our program in Africa to understand the strides and challenges faced in the journey of ensuring that everyone, everywhere accesses essential quality health services.
Back to top
5 Reasons to Undertake a Public Health & Research Elective in Migori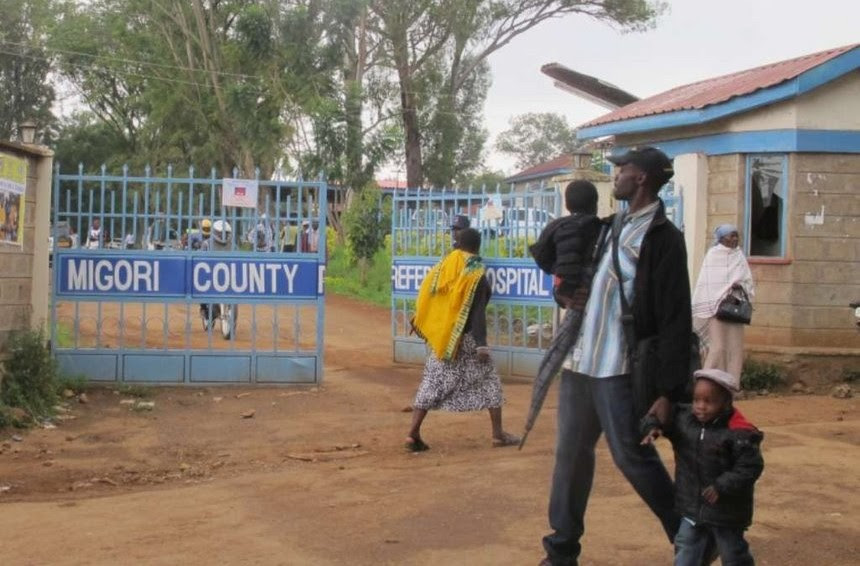 Public health is defined as the science of protecting the safety and improving the health of communities through education, policy-making, and research for disease and injury prevention. The definition is a mirror of not only the training levels but also a mirror of the focus areas for any targeted public health initiatives such as the international elective.
When one contemplates undertaking a public health elective abroad, it may arise as a key question what some of the factors of key considerations are. While many resources are a pointer to what to consider in funding and training exposure, we take you through a few of the reasons why you may consider to take this in Migori, Kenya.
A balance between hospital work and community engagement
The art of improving health as envisioned in the definitions calls for measures that go beyond hospital into community health and education. An elective in Migori, Kenya offers a chance to balance between hospital public health work such as the establishment of health safety measures and community outreach activities targeted towards the improvement of health such as malaria outreach campaigns.
Well spelled public health activities
While in Migori location the number of activities that you can get involved in is varied and vast. Such as mentioned above are the public health activities within the hospital and those that are in the community. Participation in the prevention of waterborne diseases, public health education forums such as Malaria & HIV prevention forums, inspection of markets and hotels for proper sanitation and adherence to food handling standards, cleaning and restoration of rivers as well as in the management of solid waste. These activities provide a unique exposure to medicine and particularly with the preventive medicine which is at the core of public health.
The Rural Touch
The location of this elective, Migori, Kenya is within the Kenyan Western Circuit which is essentially within rural areas. Rural areas are characterized by limited resources in comparison to the urban areas even in developing countries. Such as areas of inadequacy are in staffing where most of the healthcare staff prefer to work in Urban areas. The imbalance is also seen in the medical supplies, vaccines, and technologies. The interest of public health students to the rural areas is, however, the patterning of diseases and the low literacy levels which leads to the presentation of medical cases in very advanced stages. Interesting also to this location is the traditional medicine and the reliance of the same as an intervention to the various diseases. Public health students in an elective abroad will definitely find richness in experience in the rural location.
Guided Learning and Supervision
The key to our public health rotation in this location is to find the students experienced mentors to guide them through learning. This location has very well knowledgeable mentors with whom we pair our students for them to learn and be guided to undertake the hands-on activities. This mentorship and supervision ensure that the students and professionals undertaking the elective are well involved in meaningful work that enables them to give their skills and knowledge for the community benefit beyond shadowing and observational learning.
Cultural Exposure
Culture is a key determinant of health and wellbeing and especially in the context of rural areas. While Urban and coastal areas have a mix of cultures, the rural Migori is endowed with the rich Luo culture. A rotation here will see one immersed in local culture and way of life of the Luo people from the diets and local cuisines, to their traditional practices and through to their interpretation of health and wellbeing. Learning of the new culture is enriching and adds to the fun of traveling abroad.
Public health has more to the hospital work. It involves interactions with the people to understand the various macro factors that could be a contributor to their health and broadly therefore how their health can be improved and disease prevented. The great perspectives of public health in Migori makes it very desirable for the elective.
Back to top
6 Best Places for Internship In Kenya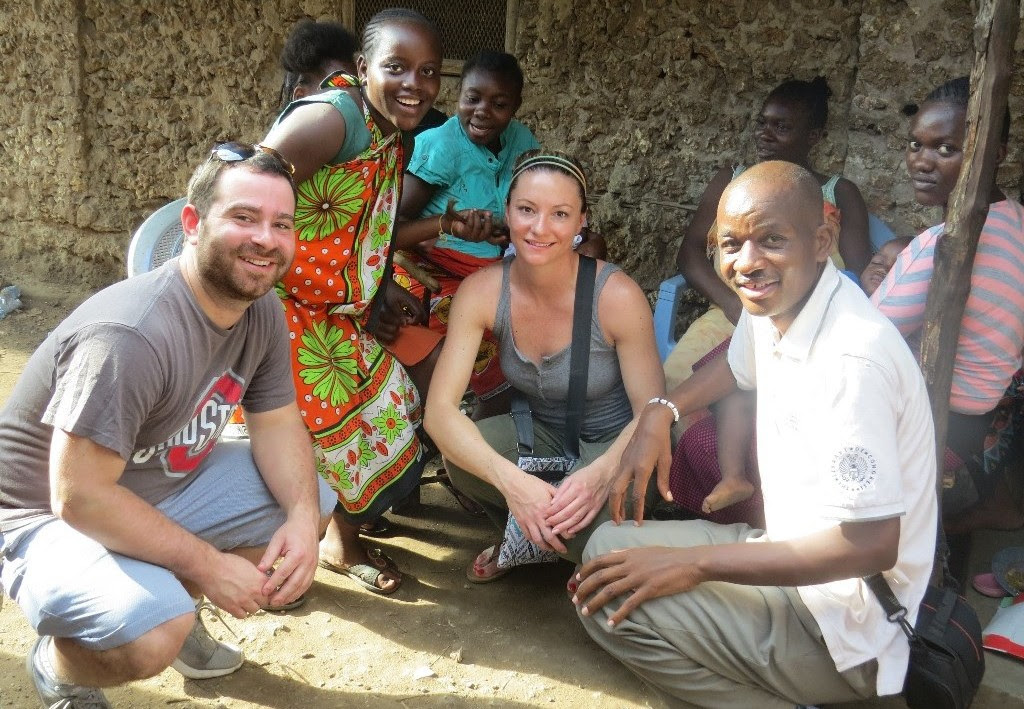 Kenya is generally great and you will always find something unique with each destination. Famously known for its white sandy beaches and rich savannah which is home to the big 5 and other wildlife, the country has been among the top destination for international celebrities like Jack Ma, Mark Zuckerberg, top model Naomi Campbell, Manchester Coach, Jose Mourinho just to name a few.
On Facebook Mark wrote, "One of my [favorite] parts of traveling to a new country is trying the food. I enjoyed ugali and a whole fried tilapia for the first time and loved them both!" Naomi Campbell, on the other hand, had a nice time in Malindi, in Coastal Kenya. On the Magical Kenya website she posted, "Many people discouraged me from coming to Kenya, saying the country was not yet safe to visit, but I insisted that I would come and here I am. I feel quite safe; I didn't feel anything different from the way I have felt during my previous visits. There is tranquillity here, people should not shy away from visiting Kenya,'' Jack Ma was joined by tourism cabinet secretary for a safari to the famous Maasai Mara. Even as you plan to undertake your placement in Kenya, here are some of the best places to do your internship
Mombasa, Kenya is the most popular destination, not only for our placements but also for tourists coming for holiday. Found on the Kenyan Coast, it's beaches, marine life and history is something worth experiencing. Its unique Arabic architecture crowned with beautifully decorated streets brings a homely feeling. The narrow streets of Old Town in Mombasa, still have the Portuguese building design and the air filled with the aromatic smell of rich spices. Apart from the beach, you can visit historical sites like Fort Jesus, Gedi Ruins and even to understand more about the culture, you can visit the 'Mijikenda' shrines.
Nairobi, Kenya is a vibrant city. Many people refer to it as the city in the sun. With a National Park right in the city, you are not only treated to an amazing adventure but you also get the chance to feed the giraffe at Giraffe Centre and give some love to the young baby elephants at David Sheldrick Elephant and Rhino Orphanage. You may want to spend your evening relaxing to hilarious plays at the famous Alliance Francaise or at the Kenya National Theatre. For a culture-based souvenir, Maasai Market (an open market) offers you a wide range of arts, local paintings, curios, drawings, woodcarvings, and jewelry. Ever been in a Matatu before? These are local public transport vehicles. These are the most common means of transport for most Kenyans. They have creative graffiti-featuring hip-hop artists, international pop stars, athletes, political icons and even religion. They also play music in most cases loud.
Kisumu on the hand is known for its fun-loving people. It is located at the banks of Lake Victoria, the largest lake in Africa and largest tropical lake in the world, and only of the two urban areas in Kenya that can be accessed by road, water, rail, and air. Your placement will be in the biggest hospital in the region and also a teaching and referral hospital. The town is associated with fish, considering the lake is just a few miles away. You can enjoy freshly prepared fish in a number of hotels and eateries. Apart from its breathtaking sunset, Kisumu also has a park, Kisumu Impala Sanctuary here you will have the chance to see the big five. Did I mention the museum? You can also touch base with the community and the country's history in the Kisumu Museum. 'Boda Boda' motorcycle, as locally referred, is one of the mostly used transports within the city.
Migori is another wonderful town worth experiencing. Its rural setting makes it just the right destination to undertake your placement. With a population of about 916, 000, the county rates among the 15 counties in Kenya that account for over 60% of maternal deaths in Kenya. The MMR IS 673 deaths per 100, 000 live births. That being said, Migori offers you a great environment to immerse in the culture of the host community. You can also go to the Sori beach and enjoy the cool breeze as well as participate in activities like witnessing dowry negotiation and building a house from scratch from mad.
Back to top
7 questions to ask yourself as you compare placement destinations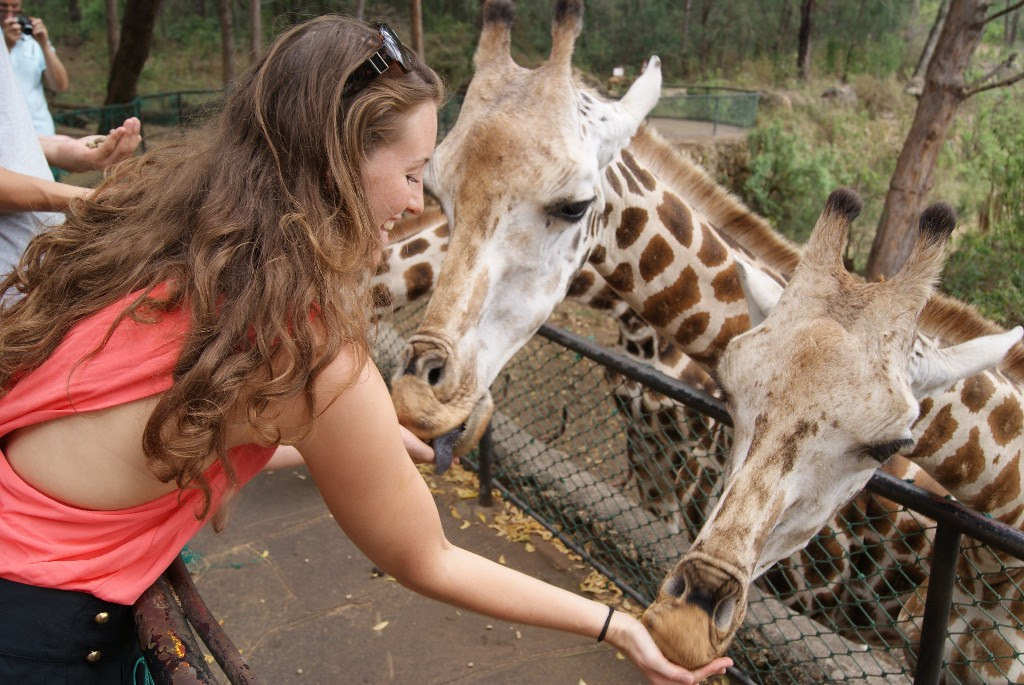 Having your healthcare placement rotation in your home country is a great idea since you are in a familiar setting, with a familiar culture and tradition and sometimes people. However, choosing to undertake your healthcare placement abroad in a new setting could do you more good as you get to learn more about healthcare and specifically medicine from a global perspective. You also get to interact with new cultures and traditions and get to appreciate them and lastly you learn more about medical conditions that are alien to your home setting. As exciting as it may seem to be, one of the greatest challenges that students face is deciding on a perfect destination for their placements abroad. Having worked with Elective Africa for the last couple of years, assisting students in securing their healthcare placements overseas, below are some questions you need to ask yourself in the process of deciding on your destination selecting your perfect destination
What are the General rules on international clinical placements?
Different countries have different rules on international healthcare placements.
This is a very important factor to consider as some countries have very strict rules and a lot of requirements and processes for students traveling from abroad to be able to get immersed in their healthcare system. If you are a medical student looking to get hands-on experience or looking into undertaking your new doctor residency, make sure that the destination or country that you chose has policies that will allow you to have hands-on experience and of course under mentorship and supervision. Check out for testimonials from past participants and the kind of experience they were able to get. If possible, you could also request that you are connected to some past participants to get a glimpse of how their experience was like. Am sure if you are a medical student or a new doctor you wouldn't want to travel across continents just to be limited to observation and shadowing.
What are the Visa Policies and Costs?
Before you settle on a specific destination for your healthcare placement make sure that you do thorough research on the visa policies of that particular country. You can contact your embassy or if you chose to travel with placement organizer like Elective Africa. Some countries have very strict regulations which may give you a headache by the time you get your visa while others are not very strict. Other countries have quite expensive visas while others are cheap thus make sure that you chose a country that will not give you a nightmare in acquiring a visa
How is the General safety?
Safety is a very important aspect while choosing any destination. You do not want to go to a place where your life may feel threatened in any way. Choose destinations that you will be free to walk around without feeling threatened. To ensure the safety of your destination, consult with your program advisors, your embassy and see if any past participants have had any form of insecurity. Check out for travel advisories and warnings if any. Another great way of determining the safety of a location is to check the popularity or the numbers of students that travel to that particular destination for their placements. Past testimonials help in giving a lot of information on this.
Which Language is Spoken?
You, of course, want to garner as much experience as possible for your clinical rotation abroad or pre-health shadowing exposure and language should not be a barrier. Therefore you have to know the level of interaction you would like to have with the local community in terms of communication. One question you perhaps need to ask yourself is " are you comfortable with a location where a language that you do not understand is spoken?" If you are, then you can proceed to have your placement in such a destination and seek to have an interpreter. If you are not, then you have to choose a location where at least a language that you understand is spoken by the larger majority
What are Your University's or School's Requirements?
It is always advisable to consult with your school to understand the requirements for undertaking a placement abroad before settling down for a particular destination. Some institutions bar their students from undertaking placements is some places and it is therefore very important to consult with your school and especially if you are seeking to undertake your healthcare placement for credit
What are the Activities?
While seeking to travel abroad to undertake your placement abroad, of course, you do not want to spend your entire time at the hospital. During your free time, you will want to undertake a variety of activities. List down all the activities or kind of places that you would want to visit and match with the destinations options that you have. Do you want to do more of wildlife safaris? Do you want to do more of beach activities? Do you want to do more of mountain climbing and hiking? Are there any famous landmarks, sights, or tourist attractions close by that you have heard of and you would like to visit? Do you love clubbing and how's the nightlife? What is there to do when you're not in the hospital?
Whatever activity you would want to do, make sure that you chose a destination that offers them so as to give you a satisfactory experience.
What are the Program Costs and your budget?
Having considered all the above factors the other important factors to consider is your budget compared to the program costs on each destination. While some destinations may be offering the same kind of experience, the costs may differ and this depends on the logistics and economy of a country. In such a case, it is important that you consider a destination that fits within your budget.
Having given you above tips to consider before choosing your travel destinations, it is important that you do your research appropriately and chose the destination that perfectly suits you without any future regrets and whatever destination you chose, be proactive and open-minded to bring the best out of your experience while on the ground.
Back to top
What is Stopping You?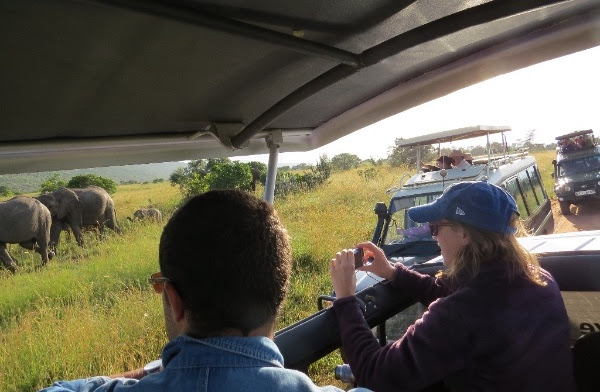 Like with most things in life, traveling abroad always leaves us with a story to narrate. Imagine yourself getting away from the hectic days of your daily routine, going for a Safari and enjoying time with the 'Big Five' or better still overlooking beautiful landscape while on Africa's highest mountain, Mt. Kilimanjaro?
Go for a Safari. Visit www.electiveafrica.com/safaris to get started on an exemplary adventure!
Quote for the Month
It does not matter how slowly you go as long as you do not stop.
~ Swahili Proverb
Haijalishi mwendo wako wa polepole ilhali tu usisimame.
Back to top