Elective Africa Monthly Newsletter
Happy New Month!
"You always get things that teach you and steps to grow, but there is a confidence that is gained and a deep understanding of what it means to be supported by your knowledge - not by some team that is there to create confidence; it is there within you. That takes time. That takes teachers. That takes taking risks." ~ Sharon Lawrence
MeetThea de Geus. Inspired to work in Africa, she talks about her experience in Africa as a future doctor. Being in her third year, we can just but wish her all the best.
Back to top
Stepping Out of the Comfort Zone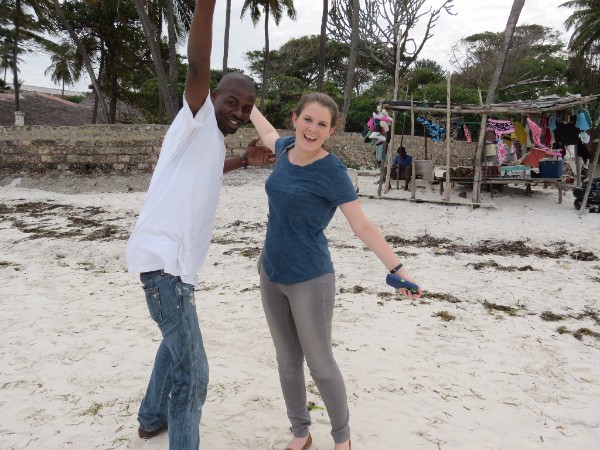 Working in Africa had always been something I wanted to do. This summer I wanted to gain some insight in to what it would be like, so taking part in a summer medical elective with Elective Africa was the perfect opportunity. As I am soon to qualify as a doctor back home, I was keen to experience how medicine differs internationally. I wanted a totally different experience from what I had already got back home, and that's exactly what I got.
I was nervous and didn't know what to expect when starting my 6 week placement in Mombasa. This quickly changed and I was put at ease by all the staff that I encountered during my time there.
The first half of my placement was spent in Obstetrics & Gynaecology. Under the supervision of Dr. Faiza Nassir, a consultant Obstetrician, I got to experience how obstetric care differs from back home. I found it tough at the beginning, as the conditions didn't quite live up to what I was used to. The lack of resources was apparent from the beginning and often the doctors and midwives had to make do with what was available to them while treating such a huge number of patients coming through the door each day. As time went on, I was amazed by how much was possible with so little equipment. I got some great hands-on experience during this time, too. I was helping with antenatal clinics and neonatal care. I also got the chance to practice taking blood and inserting IVs, and of course delivering babies. I was nervous at the beginning because I was unsure of my own skill level, but the staff were very willing to teach me and supervise me so I could develop these skills.
The second half of my placement was in Internal Medicine, but the programme was fluid enough that I could spend some time in other departments, too. I spent time on the General Medicine ward, dialysis day unit, Radiology and the Emergency Department. This meant I got to see a huge variety of cases in the short time that I had left of my programme. Staff were always willing to introduce me to someone in a different department, if that's where I had my interests.
The Mombasa location turned out to be the perfect locations for me. Meeting lots of other students from different countries and different backgrounds made the whole programme really enjoyable. Multiple times during my placement, the coordinators organised dinners out, where we got to feel like true locals eating authentic Kenyan food which was delicious!
There were plenty of other activities organised by Elective Africa, too. They work closely with a very disadvantaged local school in the area, Pentrose Community School. We were given the opportunity to visit the school multiple times to teach and play with the children. I helped to teach them English and they in turn helped me to improve my Kiswahili. This was an incredibly rewarding experience, as we saw the poor conditions in which these children went to school each day, but also their excitement and enthusiasm that they were lucky enough to go to school.
My placement in Mombasa was a truly unique experience and one that I will never forget. I got to develop my skills within the hospital, truly experience the Kenyan culture and made some friends that I believe will be for life. I would like to genuinely thank every person who made my experience so fulfilling and enjoyable, and I definitely plan on coming back!
Thea De Geus
Dublin, Belfield, Ireland
Back to top
Real life experiences: Big step forward to your Medical Career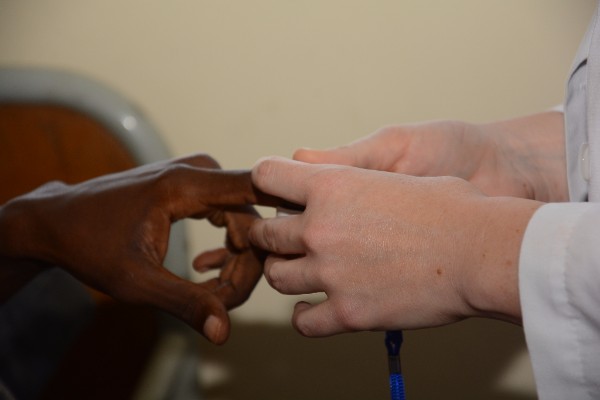 Medical electives are among the most rewarding parts of the undergraduate curriculum, and are certainly among the most eagerly anticipated. Many doctors look back at their elective as an early transformative experience, awakening deep sympathies with their host countries. Such experiences can last a lifetime, and some will even return to help later in life after careers have been realized and families have flown. Electives can also be rich learning experiences, giving students first-hand experience of challenging global health issues. Students can work with patients who have diseases, or disease states, that they will never see at home. Working in demanding and unfamiliar places, especially in developing countries, can, if properly managed, increase independence and self-reliance, critical professional and personal virtues. Given an increasingly globalized world and an increasingly multicultural patient population, the opportunity to work in cultures different from theirs.
Bjørnar Kristoffersen from Medical University of Bialystok, when asked about his experience in Arusha Tanzania, she was quick to point out the distinct features between the hospital in Arusha and the ones she was used to in Norway. In her words she says 'The equipment here are very limited and the patient rooms are so small. Not like what am used to in Norway. The stay in Arusha has been very rewarding and I have experienced so much.'
Your elective is a once in a lifetime experience, and it is a unique part of one's medical degree. The period of time that you spend on your elective wherever it is in the world allows you to learn more about particular diseases and patient populations, about local healthcare systems, and how the cultural background influences health seeking behavior.And that's not all. The elective also provides an opportunity for you to find out about yourself—whether you enjoy working with that patient group, or in that cultural setting—whether you find being far away from home, stimulating and exhilarating or somewhat overwhelming.
Michelle Carey a final year medical student from the University of East Anglia, says her elective in Africa gave her plenty of experience in examining patients, mastering practical skills and involvement in the management of complex diseases not seen in the UK. She got to understand the frustration of working in an understaffed and under- resourced environment and began to appreciate the system back in her country. And being far from home, Sarah Sattar from Monash University, Melbourne cares less. Infact the medicine, the people, the place, the Maasai Mara, are just some of the things that would make her want go back to Africa in a heartbeat. "I can't wait till I get a chance to go back."
Krishna Constantino a medical student from the University of Illinois at Chicago Medicine, draws her inspiration for medicine from her passion to heal others. This is not only limited to her but to medical student at large.It is not just about the medical equipment or medications or medical journals or medical knowledge that marks you as a doctor. Rather it is the burning desire to alleviate human suffering by treating the human body. Only then can you have a spur to go to areas where health care is nonexistent or not developed and without any thought of payment.
Medical electives abroad opportunities provide one with an intimate experience of the need for healthcare. Once you feel that need, it forces you to work harder to become a better doctor for the sake of your patients.
Back to top
Travel Far Enough to Meet Yourself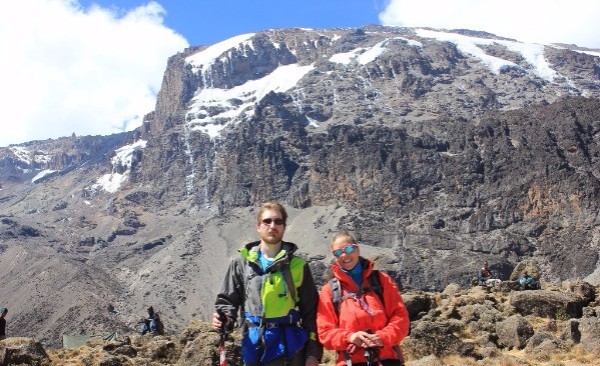 Africa's tallest peak paints an instantly recognizable silhouette, rising all alone from the acacia forests and scrubland on the border of Kenya and Tanzania. It's actually the world's tallest freestanding mountain at 5,985m, but that doesn't mean it's out of reach for the eager novice. With sweeping views of the African veldt, you'll be able to pick out the tiny herds of migrating elephant, wandering giraffe and rare crowned eagles riding the thermals overhead.
Why Climb Kilimanjaro
Kilimanjaro is technically the easiest to climb of the Seven Summits: You don't need ropes or special mountaineering gear, or even any previous mountain climbing experience. The youngest person to reach the summit was six years old, and the eldest (as of 2011), was 83. That does not mean Kilimanjaro is risks-free. Rockslides and acute altitude sickness kill ten climbers on average each year (the subject of a forthcoming post).
Paradoxically, Kilimanjaro is both remote and accessible: Kilimanjaro is located in Tanzania, just south of the equator, next to the Serengeti. But regular flights fly nonstop from Europe to the Kilimanjaro airport. Around the mountain there's surprisingly good support infrastructure for an impoverished country—decent hotels, outfitters, gear to rent, ground transportation. On the mountain there are sleeping huts along the main route, with porters who carry and set up tents and kitchen facilities on the other routes.
Kilimanjaro remains surprisingly pristine: While the base camp of Everest is strewn with trash, Kilimanjaro National Park is surprisingly clean. Park Rangers weigh all the bags coming on and off the mountain and trekking companies pay heavy fines if the bags come down light. This greatly reduces dumping on the trail. There are basic outhouses along the way what while far from luxurious, provide privacy and keep the mountain clean. There are only seven trails up to the summit, and no roads. As a result, despite relatively heavy traffic, the mountain has retained its wild nature.
Kilimanjaro one of the world's greatest natural wonders: a snow-covered mountain on the equator, an ocean of green forest surrounded by dry savannah. Climbing Kilimanjaro is like walking from the equator to the North Pole in a week, providing dramatic changes in vegetation and animal life day by day. Kilimanjaro is also a sky island. Its high altitudes have created habitat for strange and unique life forms found only on a few other peaks on the planet, such as the delicate elephant flower and the bizarre Kilimanjaro tree.
Kilimanjaro inspires transformation: When you climb Kilimanjaro and stand on the roof of Africa, you see the world a different way. What seemed impossible in your life might just be doable. The mountaintop is a place for vision, inspiration, and a new beginning. As the famous song by Juluka goes: "I'm sitting' on top of Kilimanjaro, I can see a new tomorrow. I'm sitting' on top of Kilimanjaro. I cast away all my sorrows."
Back to top
Examining Mental Health as a Trending Health Condition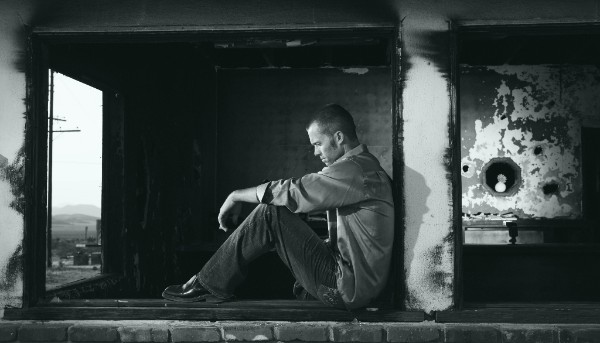 Fact File
Around 20% of the world's children and adolescents have mental disorders or problems
Mental and substance use disorders are the leading cause of disability worldwide
About 800 000 people commit suicide every year
Mental disorders are important risk factors for other diseases, as well as unintentional and intentional injury
Stigma and discrimination against patients and families prevent people from seeking mental health care
Mental Health is defined by WHO as a state of well-being in which every individual realizes his or her own potential, can cope with the normal stresses of life, can work productively and fruitfully, and is able to make a contribution to her or his community. With increasing education cost of living as well as competitive in the places of work this has been regularly on the rise. The rise is also triggered by the low level of incorporation of mental health conditions as part of primary health care.
As the world gets armed to commemorate the mental health day on October 10th we dissect and seek to understand the health condition.
Main causes of Mental Health Disorders
Genetics
Genetic predisposition may make one vulnerable to mental illness, if within a family lineage there has been a case of mental illness then it may be genetically passed over.
Infections
Research shows that infections and exposure to toxins such as HIV and streptococcus cause dementia among other conditions. The infections or toxins trigger a change in the brain chemistry, which can develop into a mental disorder
Prenatal Damage
If the pregnant mother uses drugs or alcohol or is exposed to illnesses or infections, then mental disorders can develop in the fetus and later become manifest in the child's life as it grows.
Psychological and Environmental Factors
Sexual abuse – this comes in various varieties which may range from rape to molestation and has adverse effects on the life of the affected essentially resulting into stress and depression.
Neglect – This normally happens with the children, if a child is brought up in an environment where they are neglected, they may be predisposed to emotional stress and traumatic conditions. The long-term effects of neglect are reduced physical, emotional, and mental health in a child and throughout adulthood.
Social Expectations and Esteem - A person's self-esteem plays a much larger role in their overall happiness and quality of life. Poor self-esteem whether it be too high or too low can result in aggression, violence, self-deprecating behavior, anxiety, and other mental disorders.
Prevention of Mental Health Disorders
Being keen on the warning signs
One should pay attention to the stressors or signs of mental instability I order to prevent the progression of the state into an extreme level. Warning signs may include the absence of sleep or changed sleep patterns, the changed behavioral patterns such as increased overfeeding, or a general feeling of low self-esteem.
Get to visit the doctor regularly for mental health check up
Unlike many of the most pronounced health conditions, Mental Health is not given a priority when it comes to preventive campaigns and advocacy related to the early diagnosis and treatment. As a way of seeking to prevent the occurrence of mental health disorder one should consider visiting a psychiatrist regularly to get advice on how to maintain themselves in that state of wellbeing.
Get help when you need it and care for yourself adequately to offset instances of mental Health disorders.
Every activity has a certain level of stressors key to handling the pressures and the stresses that come along with each job is ensuring that one seeks help when needed. As a preventive measure one should be open to seeking help from within their social circles on the various life conundrums that confront them on a day to day basis.
Focusing the health services towards protecting the mentally ill from discrimination and the stigmatization in the seeking of the health services
The health system should be fashioned in a manner that the people seeking the mental health services from it feel empowered to do so without fear. The populations should also be empowered to provide support to those ailing from this conditions.
Incorporating the mental health into the primary healthcare
Part of the essential care needed by the populations is mental health services thus the mental health services should be included in the primary health services to ensure that at the most primary level people are empowered to seek full state of mental wellbeing.
For a specialty experience in psychiatry and other mental health Sign Up for a placement at the Port Reitz Hospital, Mombasa, Kenya.
Back to top