Stay Ahead of the Game!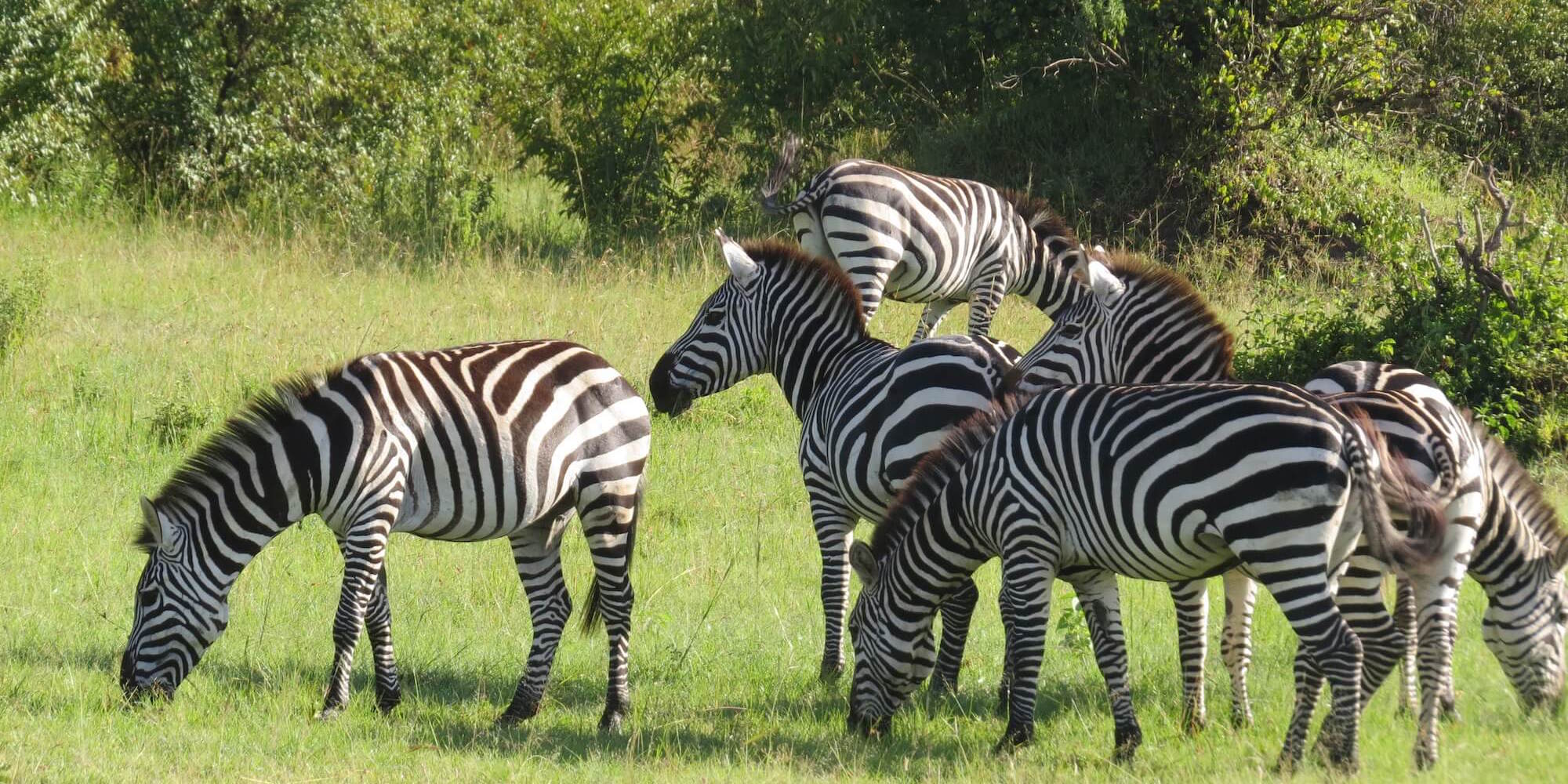 Welcome to Elective Africa's March newsletter! I hope you have been great.
Here you will find medical focused topics, tales of students on great placements with Elective Africa and adventure stories to keep you updated and ahead of the game!
This month on our topical focus segment we look at the challenges Tuberculosis(TB) presents to developing countries and how a placement abroad will open your mind to the extensive conditions of this infectious disease.
On the My Experience section, Kelly Patel a senior medical student from State University Of New York medical college takes us through her life changing time in Mombasa Kenya for her elective abroad.
In the third article, our destination focus is Arusha, Tanzania and thus we explore the exciting options that the town presents to our clients; in the hospital, culturally and socially.
Finally, we are vividly taken on a journey of an adrenaline charged safari into the Maasai Mara National reserve by our clients Kelly, Alisa and Sean as told by our team member David who accompanied them.
This is going to be a great read, let us inform and entertain you as we start a fire in you to get out of your comfort zone!
Back to top
Tuberculosis in Africa.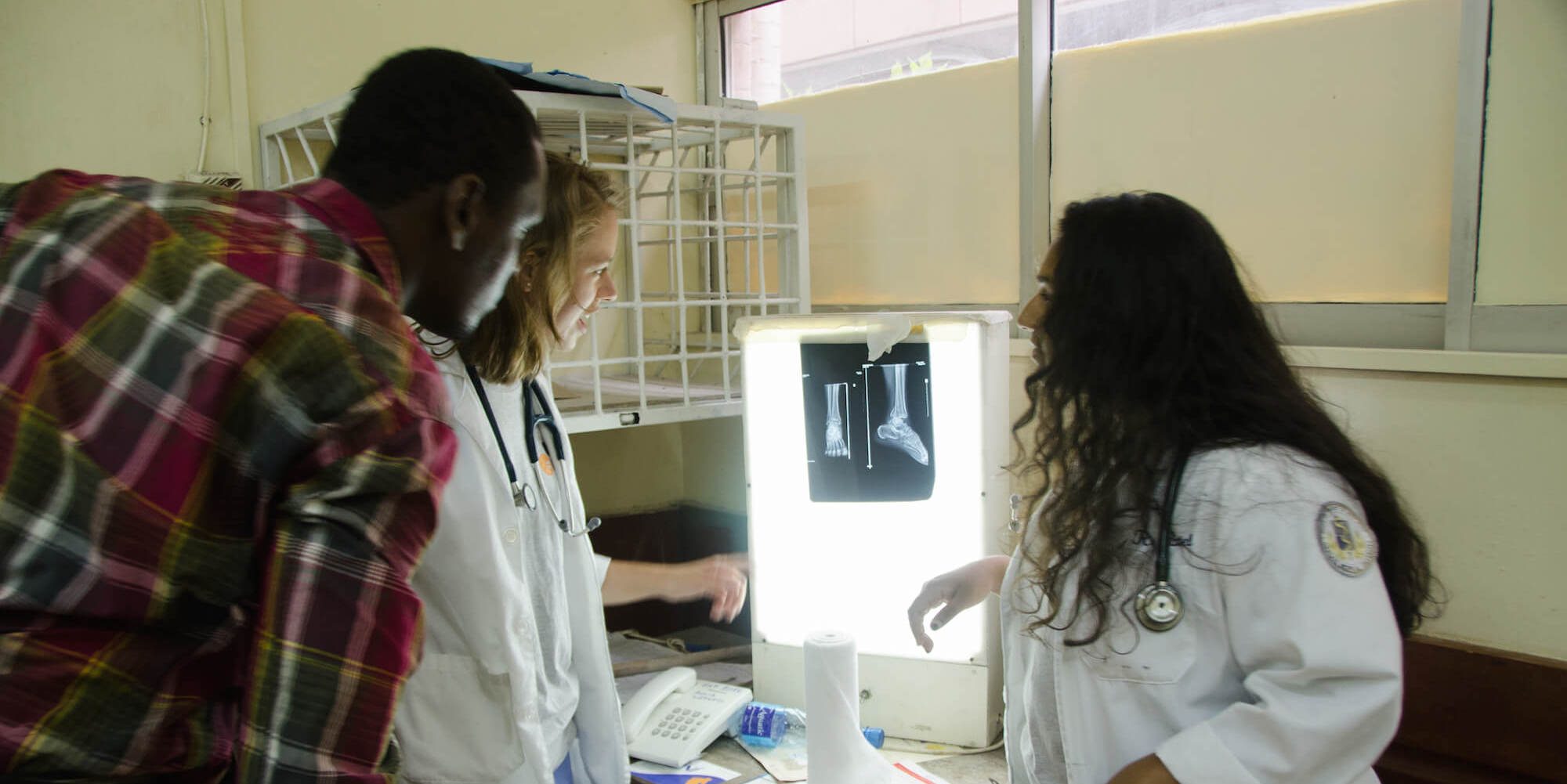 Tuberculosis (TB) is a top infectious killer disease worldwide according to the World Health Organization (WHO) fact sheet updated October 2015. TB is spread from one person to another through the air. According to WHO, 95% of TB cases and deaths are in developing countries. This might be explained by the fact that people with weak immune systems are more prone to getting infected e.g. people living with HIV, malnutrition or diabetes, people who use tobacco are predominantly in developing countries.
According to Dr. Joyfridah from Kenyatta National Hospital, the key symptoms include cough with sputum with blood at times, fever, weight loss that may be mild for months. This can lead to delays in seeking medical care and thus advanced stages that may cause death and affecting other people through close contact. She points out that TB is curable and preventable and yet thousands of children and adults in sub-Saharan Africa die monthly due to TB complications because of the resistance of antibiotics that treat TB and the challenges of treating the disease.
Africa is facing the worst tuberculosis epidemic since the advent of the antibiotic era according to the National Drugs and Control board. Driven by a generalized HIV epidemic and compounded by poor health care systems, low-resourced laboratories, and conditions that promote transmission of infection, this devastating situation has steadily worsened, escalated by the emergence of drug-resistant strains of tuberculosis.
The efforts of developing countries healthcare systems to respond, contain and manage the rapidly growing numbers of TB cases is inhibited by few healthcare workers, laboratory equipment, funds and drug supplies.
"Tuberculosis remains a major cause of morbidity and mortality in Kenya. It affects all age groups, but has its greatest toll in the most productive age of between 15 to 44 years. The major factor responsible for the large TB disease burden in Kenya is the concurrent HIV epidemic\" states the National TB, leprosy and lung disease program.
Other factors that have contributed to this large TB disease burden include poverty that has led to growing numbers in slums, congestion in prisons and limited access to general health care services. In the last decade TB case notification had been increasing at an average of 16% annually, however, there has been a decline in TB cases from 2005 with the implementation of the Millennium Development Goals (MDG). (National TB, leprosy and lung disease program.)
As this year's World TB day approaches it is a great challenge to developing countries to assess if they have achieved the MDGs that seeks to reduce the TB infections and increase public awareness on the symptoms, treatment and fatality of this disease.
A healthcare placement abroad will expose you to diagnosis and treatment of TB and other infectious diseases in advanced conditions and thus give students a chance to have hands-on experience and innovate as they are mentored by real doctors. You will experience a different healthcare system that provides you invaluable experience to learn and do extensive researches work.
Back to top
My Elective Abroad- In the Words of Kelly Patel.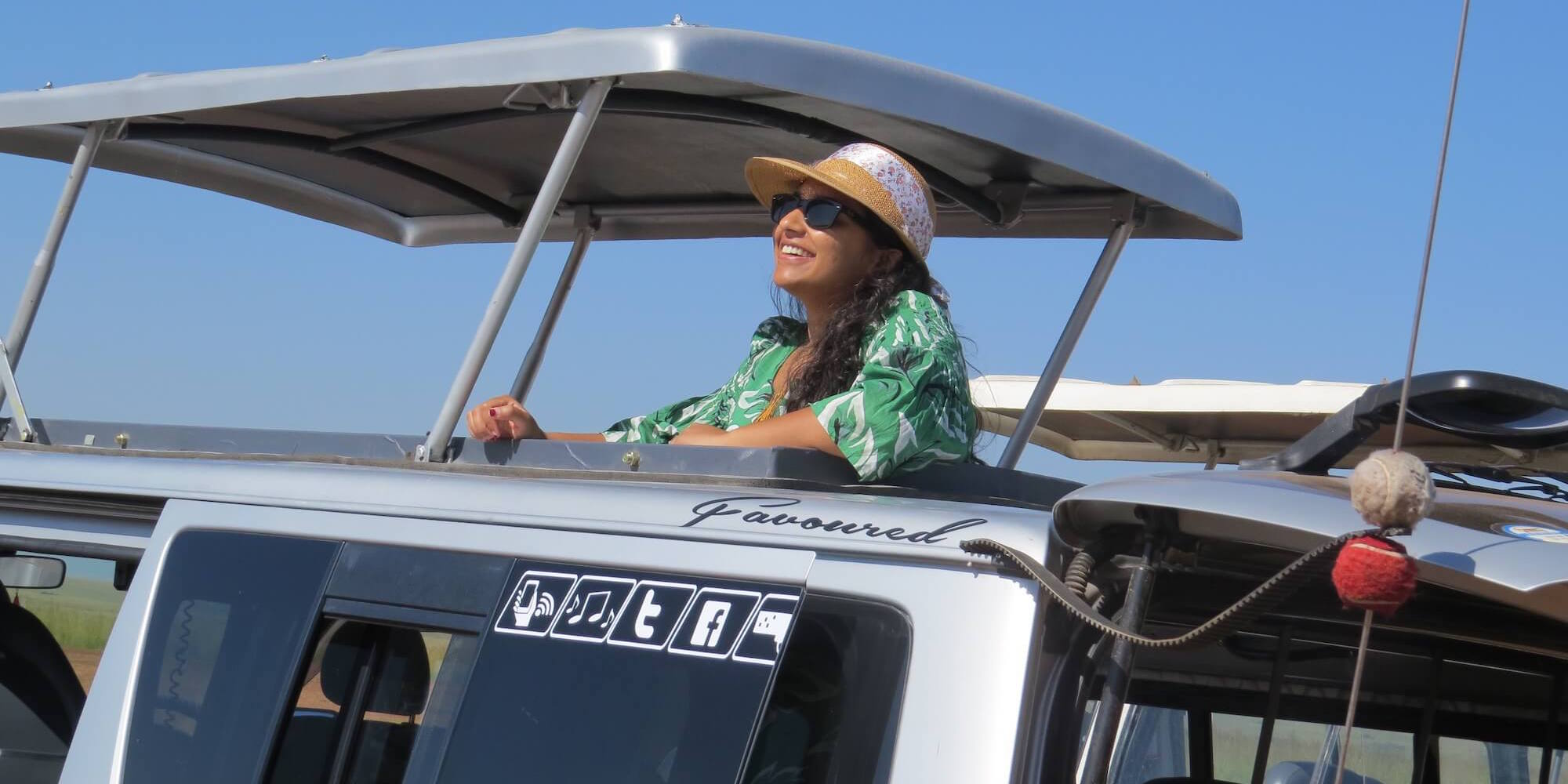 Hello Elective Africa past, present and future participants! My name is Kelly Patel. I am a senior medical student from State University of New York Upstate College of Medicine. I have had once in a lifetime experience living and working in Mombasa, Kenya during my elective abroad with Elective Africa .
- Here is my story.
When I was considering how to spend my final year of medical school, I knew that I wanted to travel and work in a hospital abroad. The next step was to brainstorm on the travel organizer I would use. I immediately felt comfortable and thrilled with the amount of communication with Elective Africa and the organization of my elective experience. I definitely knew I was in good hands when I first arrived in Mombasa, Kenya. Meeting Phares, Benson, Benard and Raphael at the airport was great and it was good to know that I had 24 hours on-ground support for any communication, hospital placement questions, and the household daily activities. They were a friendly, supportive and hilarious group!
Living in Mombasa for one month has been a life altering experience. I've been immersed in the learning basic Swahili and everyone has been very hospitable. I can't go down the street without hearing, "Jambo!" and getting a wave. After my clinical rotations at the hospital, I have Swahili lessons a couple of times to improve my communication skills with my patients.
Other days, I walk to a nearby slum and teach science to the standard 6 students at their under-served community primary school. The kids are smart and always keep me on my toes! Getting to know their personalities and teaching them for the past few weeks has been rewarding and the best bonus experience I have had outside the hospital. Afterwards, we'll play football and I would have trouble keeping up with their skills on the field. My favorite day was a footblall match between the boys and the girls!
On other free afternoons, you'll find me soaking up the hot equatorial sun on Nyali Beach and enjoying the warm water and sandy beaches. This is a welcome change from the frigid snowy New York winters.
Going to Maasai Mara National Reserve was another highlight of my time in Kenya. Elective Africa arranged for an amazing safari adventure and I will surely dream about all of the wildlife and vegetation I saw when I return home.
Working at Coast Provincial General Hospital has been the unique experience I was looking for when I originally set out on this adventure. Working side by side with the Kenyan doctors has been enlightening and informative. Their motto is "improvise" when faced with challenges such as acute shortage of resources or lack of funds to provide their patients with the medical care they need.
I have seen tropical diseases in real life that I had only read about in textbooks in the States. Some Kenyan patients seek medical care in advanced stages of the disease and are sometimes extremely ill or unstable. Some examples of conditions I have seen include severe trauma, severe aneamia, meningitis, malaria, TB, HIV/AIDS, hepatitis B/C, advance stages of cancer, and obstetric emergencies including incomplete abortion, cord prolapse, and placenta previa.
The Kenyan doctors are willing to teach, enthusiastic about their work, and passionate about their patients. While I was rotating through the emergency department and the medical wards, I was made to feel a part of the medical team. I was seeing patients from start to finish and managing their care with the supervision of the ED physician. I improved my history taking, physical exam, assessment and plan skills while also practicing lines, blood draws, and procedures in minor theater.
This experience has been challenging but I know I will be a better physician due to my experience at Coast Provincial General Hospital in Mombasa, Kenya. I am grateful to Elective Africa, the Kenyan doctors, and Kenyan patients for allowing me to have this life changing experience.
Back to top
Your Placement Experience in Arusha, Tanzania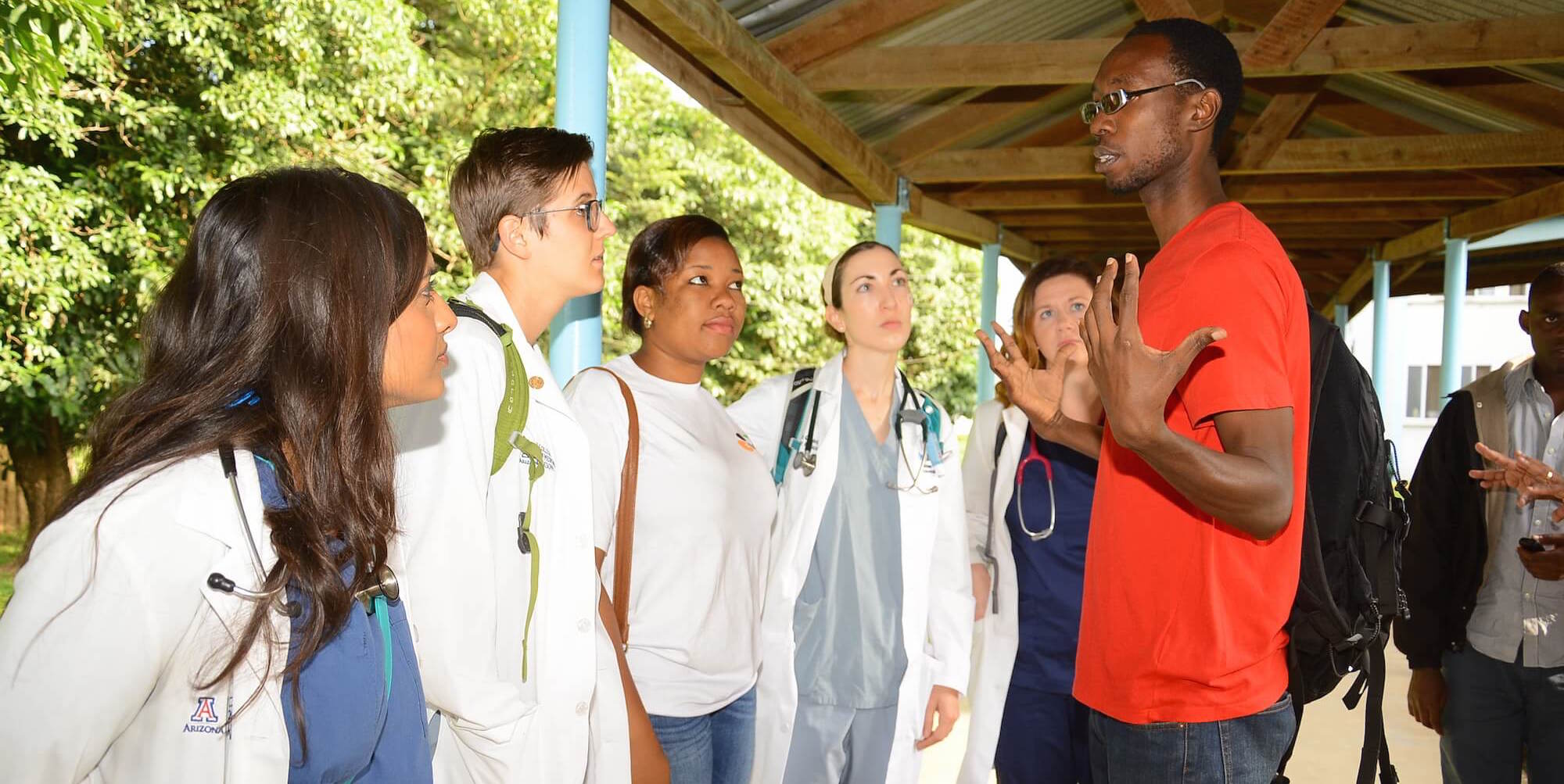 Arusha, Tanzania; a lush green paradise, home to big game safaris, an enriching Maasai culture and a newly found home to many Elective Africa's healthcare participants from across the globe.
Whether you are looking for a medical elective, physician assistant rotation, a nursing elective, dentistry elective, Pre-health shadowing experience or a new doctor and residency elective, the experience is invaluable. Our Elective experts customize your placement to suit your personal and academic needs by delivering a well thought-out, well-structured, safe and supervised program.
Arusha is our second largest program location and our most preferred destination. Why?
Exposure to a different Healthcare setting.
We have partnerships with all hospitals under the Municipal Council of Arusha; Mt. Meru Regional Hospital, Ngarenaro Health Centre and Levolosi Health Centre.
A placement in Arusha Tanzania will provide you with a rare experience with insight into a new and diverse healthcare setting. Talk about getting to diagnose and treat a range of unusual cases and conditions such as dengue fever, typhoid, and malaria, to seeing conditions in advanced stages such as cancer, caused by the high cost of medical care and long distance to appropriate facilities.
This imparts you with new skills and knowledge that would otherwise be impossible to acquire. One also learns to be innovative and resourceful through diagnosing and treating conditions without the benefits of advanced laboratory services or medical equipment.
A shadowing program in Arusha provide you an opportunity to learn and shadow real doctors, nurses and other healthcare practioners in a busy setting as you contemplate a medical career. As a medical student, the level of hands-on work is extensive given the hospitals are under-resourced with low doctor to patient ratio.
For both shadowing and medical students it is an opportunity to intergrate theoretical knowledge with real life exposure and practical experience. You will be able to see the disparity between services offered to patients in developing nations in comparison to the services back home.
Mentorship is a key aspect of all our programs. For instance, Dr. Philemon our contact person at Mt. Meru Referal Hospital will be your go-to person in the hospital and he is always enthusiastic to guide and teach our clients to ensure a smooth hospital experience.
Supervisors offer mentorship to students while giving them the opportunity to share their skills and participate in continuous medical education (CMEs) forums at the hospital. At the end of your program they provide the school with an evaluation of your placement experience.
During our weekly barbeque, our Projects co-ordinator Phabian Mjarifu organize a global health discussion forum moderated by local healthcare staff in your placement hospital.
It's not all about work and no play. There are many robust fun activities that you can undertake during your placement:
Town tours and strolls to the Maasai markets for local crafts.
Treks to the highest mountain in Africa; Mt. Kilimanjaro.
A visit to the Ndoro waterfalls and Chaga caves
Treks to the dormant Mt. Meru.
Big game safari in the Serengeti
Sample local cuisines at the local bars and restaurants.
A visit to the eerily Lake Natron
In the words of one of our current participant in Arusha, Tanzania "They take care of us so we can focus on the medical, cultural and social experience while living, playing and working"
Come Make a Difference, Learn and Have Fun!
Back to top
A Journey into Maasai Mara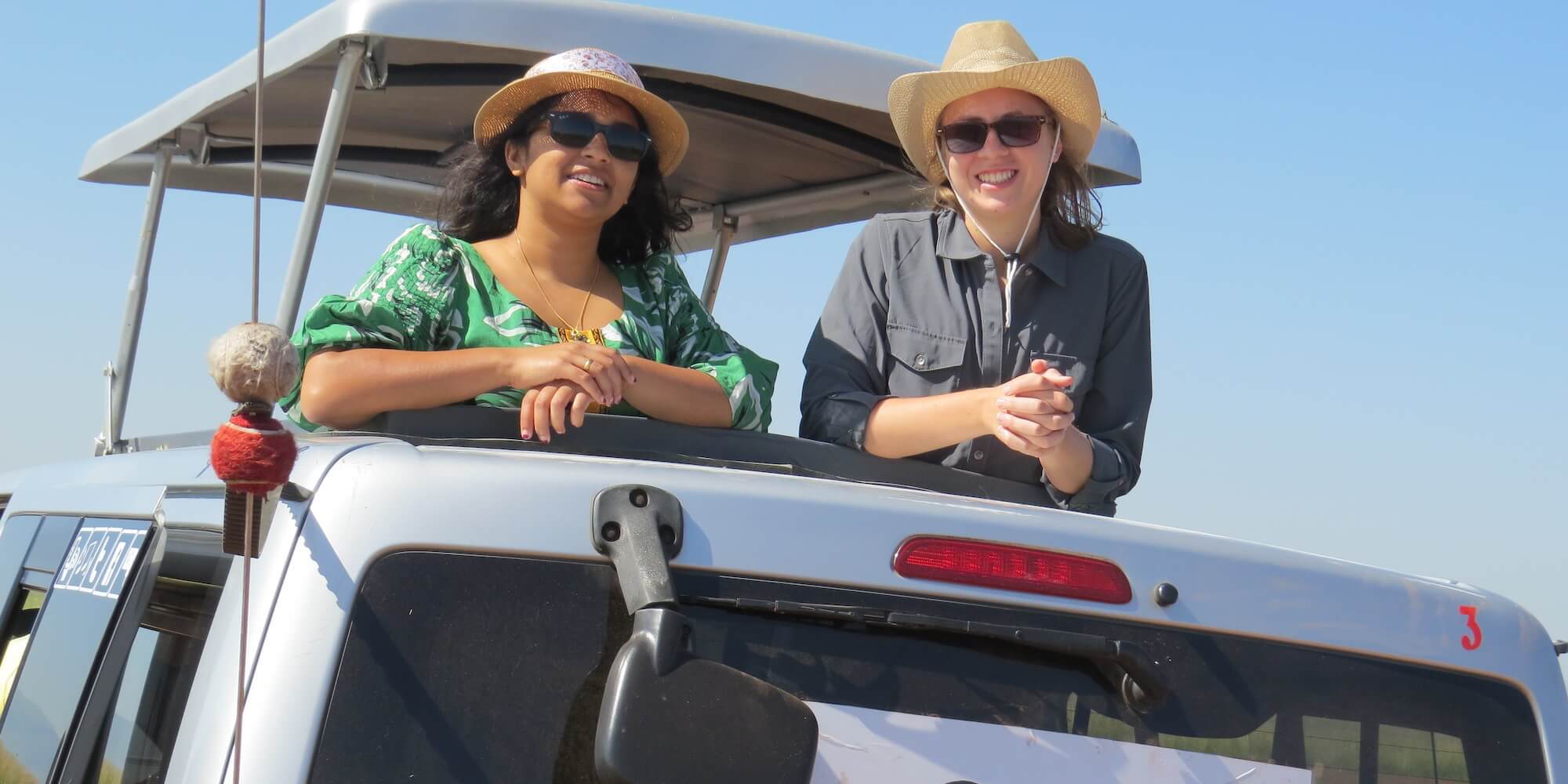 Kenya is one of the most diversely beautiful country's in the world, ranging from snowcapped mountain peaks to white sandy beaches, from vast savannahs to temperate mountain forests.
As an avid nature lover, and as a person who travels a lot by road, I have seen Kenya from different perspectives. I have always had an opportunity to visit many national parks in my country, stopping to take in the scenary and immersing in the culture of some of the local, charming towns dotted around.
So early this month I found myself in the front seat to the world renowned Kenyan destination, the center stage to the 8th natural wonder of the world, Masai Mara National Reserve!
It is around 8 am and our driver guide Antony is ready to pick us at the city center. I join three senior medical students who are on program with us at Elective Africa, Alisa and Kelly from SUNY Upstate Medical University in the US and Sean from University of New South Wales in Australia.
We finally depart the bustling Nairobi City, weaving our way through the dense traffic in Westland, before finally rumbling down a dual carriageway. We set our foot at Rift Valley view point along Mai Mahui road setting our eyesight to our ultimate adventure.
Finally, we arrive in Narok town, approximately 139 km to Masai Mara National Reserve. Our safari literally starts here, leaving the highway B3 turning off on the road towards the Reserve.At some point the road becomes unpaved altogether, Antony, the driver negotiates the dips and obstacles in the rutted dirt road, stirring up clouds of dirt and every single bump is felt by all of us.
So we are in for an evening game drive! Anthony, our driver, is accustomed to tracking animals and avoiding humans. Within a span of time we have spotted zebras, Thomson\'s gazelles, giraffes among other herbivores. All tour vans in the reserve are connected through radio communication so there is an alert that "Kichwa" has been spotted uphill. We take off at a high speed up the hill and there are 3 'Vichwas' innocently resting on an ant hill. Apparently they are lions!!
There are over 7 safari vehicles converged with tourists taking snapping photos away. However, this moment is cut short by a heavy downpour! It's now 6.30 pm, time to go to the camp. With the loose soil in Masai Mara we can already see the flush floods, at some point the roads become impassable but due to Antony's extensive knowledge of the road network we find an alternative route to the camp.
We are ushered in at Lenchada Tourist Camp, which is to become our home for the next two nights. The camp is located near a Masai village only a few kilometers from the main entrance of the Masai Mara National Reserve; tucked inside the woods. Our accommodation is impressively a luxurious tented camp.The food is sumptuous and the services are impeccable.
It is the second day and we are on a full day game drive. For lunch a picnic is set up under a tree. Our students are chattering away in awe of the clear horizon, the savannah and the chattering birds they have never experienced in their homes.
At the climax of our day, we have encountered the herd of elephants, the beautiful zebras and the graceful giraffes and hundreds of species of birds. On our way back to the camp we again encounter the "Vichwa" Swahili word for "Heads" metaphorically referring to the lion as the king of the jungle.
In the evening we take a walk to meet the local Maasai people in their village ten minutes from the camp. The local community is very hospitable, they sing and dance to welcome us. 'The son of a chief' is tasked to show us around the village. On display there is african crafts, paintings and jewelry for purchase. They demonstrate their traditional \'jump\'; which men do to attract more wives. How interesting!
The third and final day is here, we do an early morning game drive and leave the Reserve at 10 am. The silence in the van is nostalgic, this marks the end of our 3 day 2 night in Masai Mara Game Reserve. The experience had been magical, unforgateable and life-changing.
Check out our standard and tailor made safaris and kilimanjaro climb.
Back to top